March 22, 2020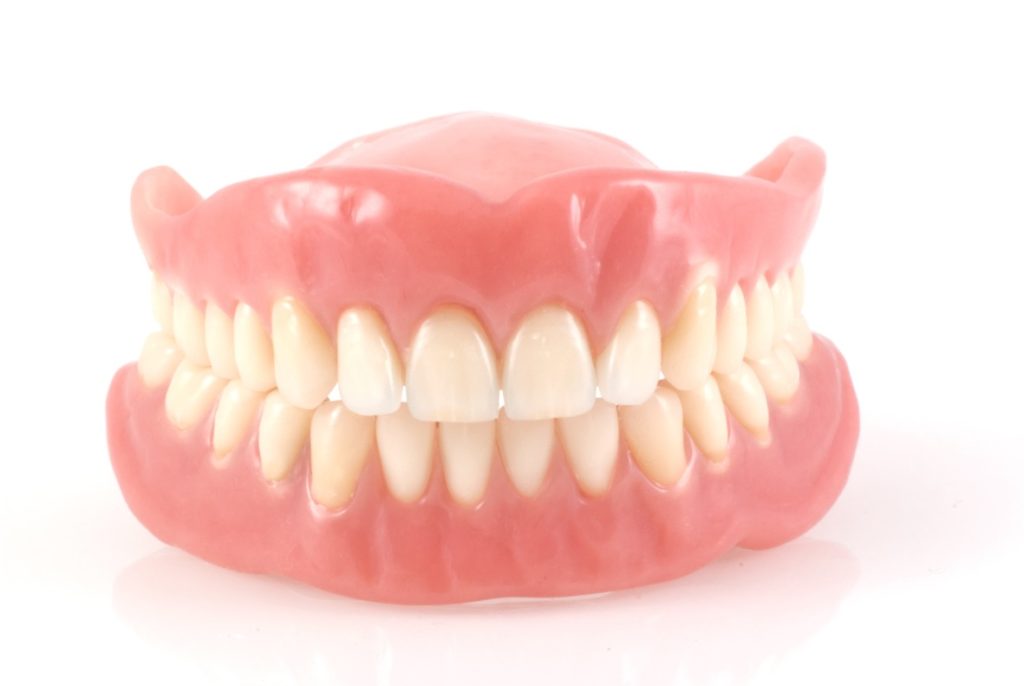 Among the nearly 40 million Americans who use dentures, it's fairly common to sleep with them each night. Some people just don't feel "complete" without their teeth while others are simply forgetful. But it's important to know that leaving your dentures in 24 hours a day can have surprising consequences for both your oral and overall health. Keep reading to learn about 4 potential complications from sleeping in dentures in North Jacksonville. You'll also find out how to care for them at home to help them look and feel their best!  
4 Consequences of Sleeping In Dentures
Bacterial growth – Dentures easily harbor bacteria, which means that sleeping in them increases the risk of gum disease and even bad breath. Removing your dentures at night reduces the bacteria in your mouth and allows your soft tissues to stay much healthier.
Bone loss in the jaws – In terms of daytime use, wearing dentures actually protects your jawbone. However, wearing them at night actually accelerates bone loss and leads to loose, ill-fitting dentures as well as changes in your facial shape and structure.
Dentures that don't last as long – Dry mouth is more common at night which dries out your soft tissues and also your dentures. Soaking them overnight prevents cracking and generally keeps them in better shape.
More colds and other illnesses – Since dentures harbor bacteria, sleeping in them means more bacteria in your mouth and throat which increases your risk of getting sick. In fact, a recent study found that nursing home residents who sleep in their dentures are 2.3 times more likely to be hospitalized with pneumonia than those who don't.
Easy Tips To Care For Your Dentures
Here are some easy ways to maintain your dentures and overall oral health:
In addition to soaking your dentures, brush them daily as well. The mechanical action of the bristles will go a long way towards keeping your appliances clean.
Dentures can be easily dropped and broken, so be sure to handle them over a basin of water or hand towel.
Try to keep your dentures moist at all times to avoid drying them out and increasing the risk of cracking.
Schedule regular checkups so that any necessary adjustments or repairs can be made early on. This ensures that small chips or bends are addressed before they become more serious.
After tooth loss, dentures restore your ability to eat, speak and smile with confidence. By removing them at bedtime and caring for them properly, you'll enjoy your smile for many years. 
About the Author
Dr. Ryan Johnson is a family dentist and a graduate of the University of Florida. He sincerely wants his patients to have a great experience with their dentures, so he always provides tips about the best way to wear and maintain their appliances. If you'd like to know more about dentures in North Jacksonville or have any questions, he can be reached via his website.
Comments Off

on Wear Dentures? Learn About 4 Good Reasons Not To Sleep In Them!
No Comments
No comments yet.
RSS feed for comments on this post.
Sorry, the comment form is closed at this time.