Dental Crowns – Jacksonville, FL
Renew Your Smile by Protecting Damaged Teeth
Our team at North Jacksonville Complete Dentistry aims to prevent tooth decay and damage, but sometimes, it can still occur despite our best efforts. If your tooth is significantly cracked, chipped, worn-down, or decayed, it needs treatment right away. After all, tooth enamel cannot repair itself, so the problem will only worsen without the proper care. Fortunately, dental crowns in Jacksonville, FL allow us to renew your smile by protecting damaged teeth from further harm. Don't wait any longer to preserve your tooth – contact us today to schedule a consultation with Dr. Bradberry or Dr. Baxter !
Why Choose North Jacksonville Complete Dentistry for Dental Crowns?
One-Visit Dental Crowns Available with CEREC Technology
We Offer Same-Day Emergency Dental Appointments
Two Dentists with Decades of Combined Experience
What Is a Dental Crown?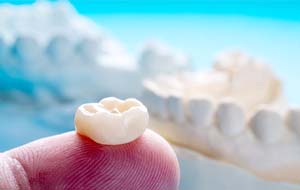 A dental crown (sometimes also called a "cap") is a tooth-shaped restoration that is custom-made to fit securely over a decayed or broken tooth. To place a crown, the tooth is first reshaped to accommodate the restoration, which is cemented on top either in the same appointment or in a follow-up visit.
A dental crown may be recommended in the following cases:
Broken or cracked tooth
Weak or worn tooth
Serious tooth decay
To replace an old or failing cavity
To restore a tooth that has undergone root canal therapy
For a single missing tooth (when supported by a dental implant )
Significant cosmetic issues affecting the front teeth
While traditional dental crowns were made from gold, silver, and other precious metals, we typically craft ours from tooth-colored materials like ceramic. This way, we can heal your tooth with a durable solution without compromising the appearance of your smile.
The Dental Crown Process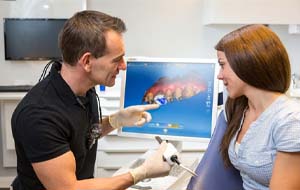 The conventional method for getting a dental crown requires two separate visits with a dentist in Jacksonville. FL. You'd spend a few weeks in between these appointments with a temporary crown as you wait for the dental lab to finish making your permanent one. Luckily, the team at North Jacksonville Complete Dentistry has invested in CEREC to make the dental crown process easier for patients. With CEREC, our dentists can plan for, create, and place your new porcelain crown in a single visit thanks to CAD/CAM (computer-aided design and manufacturing) technology.
After gently reshaping and taking digital impressions of your tooth (which requires zero messy goop), our computer designs a model of your restoration and sends it to our in-house milling machine. Then, the machine fabricates your crown from a solid block of pressed ceramic. This step should only take about an hour. Once your crown is ready, we fit it over your tooth, make any last-minute adjustments if necessary, and then bond it in place.
The Benefits of Getting a Dental Crown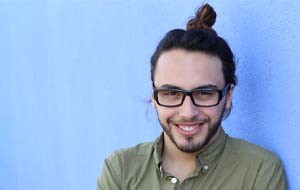 Dental crowns are a popular and versatile treatment that delivers a plethora of benefits. For example:
Placing a crown over a tooth protects it from additional damage and may spare it from needing to be extracted.
Restoring a damaged or decayed tooth makes it easier to chew foods without discomfort.
Each crown is fully customized to mimic the adjacent teeth, ensuring seamless results.
Porcelain/ceramic crowns are often just as durable as metal ones. In fact, with the right maintenance, your crown can last for 10 to 15 years.
In many cases, dental crowns are eligible for partial coverage from dental insurance (but every plan differs).
With CEREC same-day crowns, you don't need to take time out of your busy schedule for two separate appointments.
Dental Crown FAQs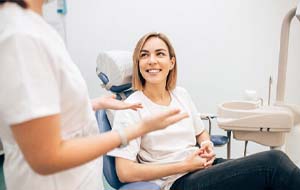 When it comes to repairing damaged teeth, dental crowns in North Jacksonville are often considered the gold standard. At North Jacksonville Complete Dentistry, we want you to be well-informed about your treatment before going through with it. To that end, we've included the answers to some frequently asked questions about dental crowns below.
Will People Be Able to Tell That I Have a Dental Crown?
There's a reason why we craft our crowns from dental porcelain; it has a remarkable ability to resemble tooth enamel. Additionally, porcelain comes in a variety of shades, so there is always a restoration that can match the color of the rest of your smile. When designing your crown, we'll take impressions of your teeth and make a note of their color. That way, no one outside of our dental team should be able to tell that your restoration isn't your "natural" tooth!
Does It Hurt to Get a Dental Crown?
Before reshaping the teeth that will hold your restoration, your dentist in North Jacksonville will numb that part of your mouth with a local anesthetic. You shouldn't experience pain during the procedure. However, it's perfectly normal for that area to feel a little sore for a day or two afterward. Taking ibuprofen as needed should be more than enough to alleviate any discomfort.
How Much Do Dental Crowns Cost?
There is actually no set cost of getting a dental crown. Your cost will vary depending on numerous factors, such as how many of your teeth need to be restored, where in your mouth they are located, and your individual insurance plan. The good news is that most dental insurance policies will cover about half of the cost of restorative treatments like crowns. Of course, you shouldn't automatically expect any coverage without consulting with a representative first. Our team would be more than happy to help you get in touch with them and fill out the needed paperwork.
How Does a Dental Crown Affect My Natural Tooth?
In order to ensure there is enough room in your mouth for your restoration, we'll have to prepare the tooth that will receive the crown. In most cases, this will involve shaving off a slim outer layer of enamel from the affected tooth. Because enamel is an inorganic material, it cannot grow back once it has been removed. For this reason, crowns are considered a permanent treatment. Once one has been placed, the tooth will always need some sort of restorative protection going forward.