Oral Cancer Screenings - Jacksonville, FL
Dental Visits That Can Save Your Life
Did you know that your next routine dental visit could be potentially life-saving? An oral cancer screening in Jacksonville is an examination of your oral cavity and connecting tissues. It is vital to screen for cancer because the sooner any symptoms are caught, the better the chances are for a simple and successful treatment. Oral cancer is often hard to detect, which makes the screenings that we provide at North Jacksonville Complete Dentistry more important than ever.
Why Choose North Jacksonville Complete Dentistry for Oral Cancer Screenings?
A quick and easy way to prevent and detect cancer
State-of-the-art technology
Custom treatment for each patient
Signs and Symptoms of Oral Cancer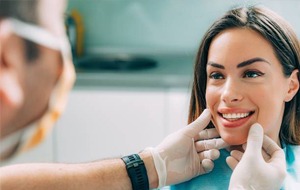 Although oral cancer can sometimes be hard to detect with the naked eye, you can still look out for common signs and symptoms like:
Lumps on the surface or beneath soft tissue
Red or white lesions in your mouth
Sores in your mouth, tongue, gums, or lips that won't heal
Difficulty swallowing or chewing
Pain in your ears
A persistently sore throat
Spots in your mouth that feel numb
What Does My Dentist Look for During a Screening?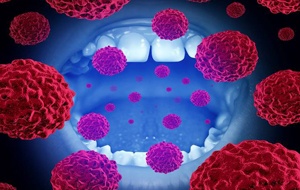 As with other types of cancer, the main goal of this screening is to find any early warning signs. It is estimated that dentists alone find about 84% of oral cancers early on, making this short and simple screening extremely beneficial.
Dr. Bradberry or Dr. Baxter will perform an in-depth examination to check your whole mouth for any cancerous tissue. This careful search for signs and symptoms will help determine whether or not you need a biopsy or further investigation of any dental issues they detect. If you don't have any signs, this quick procedure will ensure you're cancer-free, and if one of our dentists does detect symptoms, you'll have a clear plan for treatment to get you back to your full health.
What to Expect During My Screening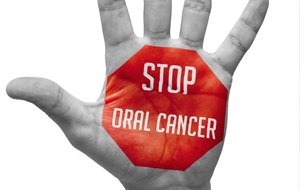 Your oral cancer screening will involve a visual and physical exam of your mouth. First, one of our dentists will examine your whole mouth, checking the roof and floor for any warning signs or symptoms. They will visually check your throat, tongue, lips, and face for any abnormalities that are signs of cancer.
Next, during the physical exam, they will feel along the line of lymph nodes in your jaw and neck to make sure everything feels healthy. Additionally, they may gently rub around your ears and jaw joints to feel for any lumps, lesions, or signs of cancer.
This swift and simple cancer screening conducted during a routine checkup has extreme benefits that are potentially life-saving. Contact Dr. Tim Bradberry and Dr. William D. Baxter to ensure the health of your mouth and body.