About Our Jacksonville Dental Office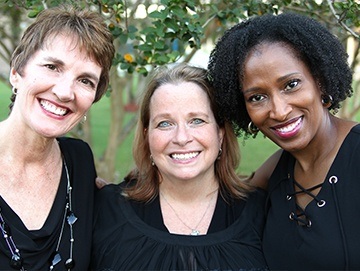 Welcome to North Jacksonville Complete Dentistry. We are dedicated to offering patients from the Jacksonville, Northside, Bryceville, and surrounding communities comprehensive dental care. That means we treat all of our patients' oral health care needs with little need for referrals. We use the most advanced dentistry techniques and technologies to offer patients the full spectrum of care from six month preventive checkups and teeth cleanings to implant tooth replacement and advanced cosmetic dentistry solutions. We're happy to welcome patients of all ages from one to one hundred. We are happy to help patients when they need us most offering emergency dentistry services to relieve pain and restore damaged smiles quickly and effectively.
Our office is in the Watson Realty center on Dunn Avenue with ample parking. When you arrive, we will be happy to make you a cup of coffee or tea while you fill out any paperwork. You will then be given a tour if you desire and will meet some of our team. At your exam, we have all digital x-rays which will safely and significantly reduce any radiation. Additionally, we have other upgraded technological advances including the most updated laser, CEREC crowns in a day, intra-oral cameras, and a panoramic x-ray machine. The goal of all of this technology and amenities is to make your visit as efficient and effective as possible. We understand the importance of your time as much as your oral health.
We welcome new patients. We take many different dental insurance plans but dental insurance is not necessary to become a patient. Don't hesitate to contact our friendly team if you have any questions or concerns or to schedule an appointment today.