Tooth-Colored Fillings – Jacksonville, FL
An Elegant and Attractive Way to Treat Cavities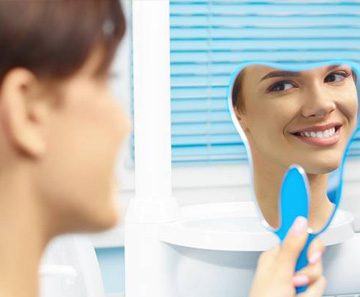 A report from the Centers for Disease Control notes that 91 percent of adults over the age of 20 have had a dental cavity at some point in their lives. Therefore, it's likely that you have had to receive a filling before. Perhaps your restoration is made out of amalgam, a mixture of metals that protects the tooth but that clashes with the natural color of your smile. A better solution is available! Our team is proud to offer elegant and attractive tooth-colored fillings in Jacksonville.
Why Choose North Jacksonville Complete Dentistry for Tooth-Colored Fillings?
Top-tier aesthetics & customization
Focus on whole-body health
100% biocompatibility - no metals
What Are Tooth-Colored Fillings Made Of?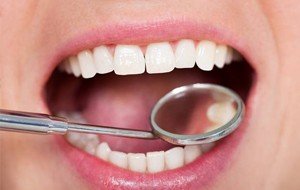 Most tooth-colored fillings are made out of a composite resin material that contains ceramic and plastic. Your dentist is able to select an appropriate shade for your filling so that it blends in perfectly with the teeth around it. Once the material is in place, it is unlikely that you (or anyone else) will be able to tell that you've had a bit of work done on your smile.
The process for placing a tooth-colored filling is similar in some respects to that used for traditional fillings, but it may take longer because the dentist must place the composite material in layers. Then, a special light is used to harden the restoration.
Benefits of Tooth-Colored Fillings Vs. Amalgam Fillings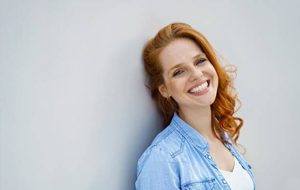 The most outstanding benefit of tooth-colored fillings is that they are much more aesthetically pleasing than amalgam ones. However, they offer other benefits as well:
When placing an amalgam filling, your dentist may have to remove a significant amount of the tooth's structure. Less modification is required with resin fillings.
Metal fillings expand and contract in response to extreme temperatures, which can damage your teeth and increase their sensitivity. Resin does not have this problem.
Metal fillings can stain the enamel around them, leading to permanent discoloration of your healthy tooth structure. Tooth-colored fillings don't carry this risk.
Composite resin fillings contain no metal. This is a huge selling point for individuals who are concerned about the presence of mercury in amalgam fillings.
Less post-treatment pain is associated with composite fillings.
Caring for Your Tooth-Colored Fillings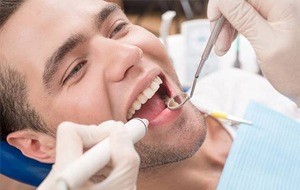 Caring for your tooth-colored fillings is easy! Here are a few tips to help you keep your restorations in the best shape possible:
Just like your natural teeth, composite resin may become stained over time. Enjoy coffee, tea, and other dark substances in moderation to keep the discoloration to a minimum.
Be sure to brush your teeth twice a day and floss once a day.
Visit North Jacksonville Complete Dentistry every six months for a checkup. During these routine exams, we'll determine whether your fillings need repair or replacement. Most tooth-colored fillings last five years or longer before they require any maintenance.
If you suspect you need a filling, contact us to schedule an exam. We may be able to use composite resin materials to seamlessly repair your smile!