TMJ / TMD Therapy – Jacksonville, FL
Stop Persistent Facial Pain & Headaches
If you're dealing with chronic headaches, if you notice a pop or click when you open and close your mouth, or if you've ever felt a sense of lockjaw, you may be suffering from the condition known as TMJ/TMD, or temporomandibular joint dysfunction.
TMJ stands for temporomandibular joint, which is the jaw joint. The TMJ is a complex joint with many working parts. Many people suffer from TMD and it often goes untreated. TMD can be caused by many different problems including a bite that doesn't match up properly, muscle overload, and neurological dysfunctions. Our patients are screened for TMD and our doctors are passionate about treating pain.
Why Choose North Jacksonville Complete Dentistry for TMJ/TMD Therapy?
Able to stop teeth grinding & chronic headaches/migraines
Treatments specially-designed for each patient
Highly-trained & skilled team
TMJ Treatment You Can Do at Home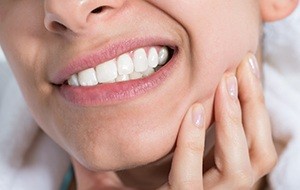 There are a few things you can do to naturally reduce the occurrence of pain in your TMJ. These include:
Taking smaller bites when eating
Eating softer foods
Avoiding chewing gum
Applying a warm compress to the jaw
How We Can Help with TMJ Pain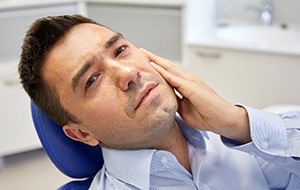 For patients dealing with chronic jaw pain, Dr. Bradberry and Dr. Baxter provide therapy for TMJ/TMD in North Jacksonville. The solution may be found with a removable oral device that you wear while you sleep. Because problems with the TMJ often present only at night, this treatment helps by bringing your jaw into proper alignment to prevent teeth grinding and jaw clenching during sleep. Additionally, certain medications can help to reduce stress in the jaw to alleviate the symptoms of TMJ.
Get the Relief You Need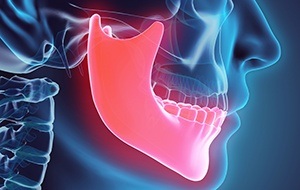 You can live without pain from TMJ/TMD. If you or a loved one are dealing with the painful effects of this jaw dysfunction, don't hesitate to schedule an appointment at North Jacksonville Complete Dentistry. We welcome all patients from the North Jacksonville area including Yulee, Callahan, and Nassau Village.