Meet Your Jacksonville Dentist
Dr. Tim Bradberry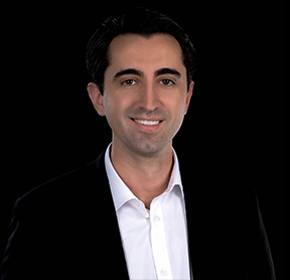 Education and Certifications
Bachelor's Degree in Biology – University of North Florida
Masters of Biomedical Sciences – Barry University in Miami, FL
Doctorate of Medicine Dentistry – LECOM School of Dental Medicine
Invisalign ® Certification
CEREC ® Same-Day Dental Crowns
Dental Education at the Spear Institute
Fellowship with American Academy of Implant Prosthodontics
Dr. Bradberry is trained in complete and comprehensive dentistry and over the past 7 years has helped countless individuals achieve beautiful and healthy smiles, and changing people's lives.
Dr. Bradberry was drawn into dentistry at an early age, he comes from a dental family who has serviced the Jacksonville community for over 25 years and he figured out early on that dentistry is his passion!
During his time in dental school, he was chosen as a top 10 dental student in endodontics and took part in mission trips to Peru and Guatemala, offering free dental services to those in need. This was a great learning experience and a humbling trip that helped shape his dental philosophy and career. He has volunteered in programs including Florida Mission of Mercy, with its mission to serve the under-served in Florida.
After completing his dental education, Dr. Bradberry moved back to Jacksonville and practiced in a private practice for 5 years. He has been highly committed to continuing education, taking hundreds of continuing education courses to stay at the forefront of advancements in dental treatments. He is experienced in a range of services including restorative dentistry and aesthetic treatments, such as veneers, Invisalign, Botox, teeth whitening, and emergency procedures including root canals, implants, oral surgery, and oral medicine.
Outside of his dental practice, Dr. Bradberry enjoys a well-rounded life, including dining, traveling, boating, and spending time with friends and family, including his two beloved dogs, Mickey and Loui.