Dental Insurance and Payments
North Jacksonville Complete Dentistry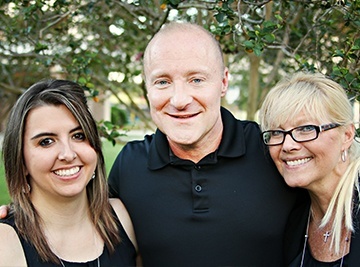 We make dealing with your insurance incredibly easy for you. All you need to do is provide us with your information and you don't have to lift a finger. We will provide you with detailed information about what your insurance covers and at the end of your new patient appointment, we provide you with an accurate breakdown of everything you need to know. It truly is that easy with North Jacksonville Complete Dentistry.
We have many questions from patients regarding insurance and payments. As a result, we created this page to answer some commonly asked questions. If you have further questions, we are always happy to answer! Feel free to call us at (904)751-4958 or click here to contact us.
Dental Insurance
It is great if you have dental insurance. You do not, however, need to have insurance to become a patient. If we are in network with your insurance company, that is awesome. If we are not, no problem at all. Simply call us and we can describe exactly how we can help you through this confusing subject!
Dental insurance may be better thought of as dental benefits. Often insurance protects us against catastrophic problems. Dental insurance does not do this. Dental insurance benefits have three main components; an annual benefit they provide for you, a copayment, and a deductible.
Without speaking to you directly, it is difficult to provide any specifics. The reason is that there are many different dental insurance companies, each with many different plans that all differ from each other. This creates the variability.
At North Jacksonville Complete Dentistry, we are in-network for several different insurance companies;
If your insurance is not on this list, we are happy to file your claims for you as a courtesy.
We understand that you may have questions about dental insurance that is specific to your plan. If that is the case, simply contact us any time and we can provide you with specifics.
Payment
We understand that covering dental fees can be challenging for many people. As a result, we have many different ways not only to optimize your insurance benefits, but also to help you afford the care that you deserve.
Cash and check are of check are of course accepted. We also accept most major credit cards, including American Express, Visa, and Discover.
Many patients find themselves in the position of needing dental work and not having the immediate funds to cover the treatment fees. If you find yourself in this situation and if it would help you to spread your financial obligations over a period of time, we also accept CareCredit. CareCredit is similar to a line of credit and is specifically created for healthcare. An application can be filled out by clicking here and a response is often nearly immediate. CareCredit has financing options with deferred interest. What this means is that if you are approved for the six or twelve month plan to separate out the fees and if you pay all of the payments on time, you will not be responsible for any interest!
You can also click here to use the custom payment calculator. This will allow you to become familiar with what to expect. We also have the custom CareCredit iPad here in the office and will be happy to review your payments with you and even help you get approved!
We do not want financial constraints to get in the way of your oral health. Feel free to contact us for more information. We will spend as much time as necessary to help you attain your goals.