Cosmetic Dentistry – Jacksonville, FL
Get the Gorgeous Smile You Deserve
Is it time to finally love your smile? Services in cosmetic dentistry can help your smiles shine at work and at play. Healthy teeth should look as great as they feel, after all, and Dr. Bradberry and Dr. Baxter are here to help you achieve the confident, sparkling smile of your dreams. So whether you're interested in minor improvements or a full smile makeover, it's all part of our effort to provide truly comprehensive dentistry. Learn more about our cosmetic services below.
Many people don't love their smile. As a result, they don't show it off enough. Unsightly gaps and spaces, discolorations, misshapen teeth, rotations, visible cavities, broken teeth, and so many other things can ruin a smile. There are so many ways with which these things can be fixed. What is important is that you know that you have options! You can finally love your smile. At North Jacksonville Complete Dentistry, we can provide you with a smile analysis which ultimately will allow you to fully understand your options as well as the pros and cons of each option.
Why Choose North Jacksonville Complete Dentistry for Cosmetic Dentistry?
Eliminate stains, chips, cracks, and gaps at the same time with porcelain veneers
Get rid of coffee, wine, & tobacco stains with teeth whitening
Invisalign: Straighten your teeth without metal braces
Porcelain Veneers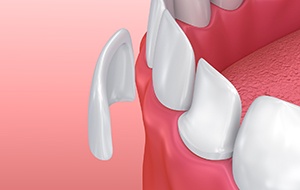 It doesn't matter whether you've got chips, cracks, stains, slight gaps, or all of the above—when multiple dental imperfections affect the appearance of your smile, porcelain veneers can come to the rescue. These coverings are made of multiple ultra-thin sheaths of porcelain and bonded directly onto the front surface of the teeth, they instantly improve the size, shape, coloring, and alignment of the teeth that show when you smile. Porcelain is a material that looks and feels just like natural tooth enamel, and it's also highly stain-resistant, so your smile will stay the same shade of white for years after their application.
Learn More About Porcelain Veneers
All-Ceramic Dental Restorations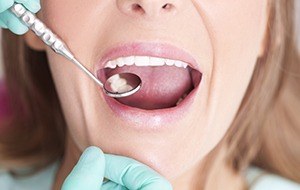 All-ceramic dental restorations take the form and function of your teeth into consideration—meaning they improve the way your teeth look at the same time as they help them work like they should again. If you've got a tooth that's been worn down due to years of use, or if one of your front teeth is broken after an accident, you don't want to cover it with a noticeable gold crown. With all-ceramic restorations, you can enjoy a stronger tooth that functions like it should—without marring the overall appearance of your smile. Strong, sturdy, and completely natural-looking, ceramic is a wonderful choice for cosmetic considerations in restorative care.
Dental Bonding
Interested in correcting one or several minor dental flaws in your smile? Whether you're struggling with stained, misshapen, or gapped teeth, dental bonding may be the ideal solution for you. This treatment usually takes just one dental appointment to complete, which involves one of our dentists applying a composite resin to sculpt and improve your teeth while blending seamlessly with your smile. To top it off, your results can last several years before needing a touchup!
Learn More About Dental Bonding
In-Office Laser Teeth Whitening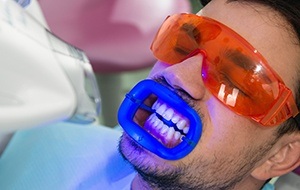 Patients who are in preparation for a big event, like a wedding or reunion, appreciate the efficient results available with in-office whitening. This solution can whiten teeth eight to ten shades in just one, one-hour visit—and that means in-office whitening is something most busy adults can easily fit into their schedules. In-practice laser whitening works by combining a peroxide solution with a powerful, super-concentrated laser light. This in-office whitening process is far faster than other whitening methods, and it can also brighten stains that have not responded to other attempts at whitening, like those left by medications or tobacco. You can help maintain your white results after treatment by avoiding highly pigmented foods and drinks, like coffee, red wine, and dark chocolate.
At-Home Tooth Whitening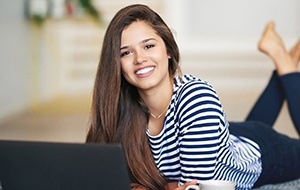 Many patients prefer to whiten their teeth on their own schedule, and from the comfort of their own home. These adults prefer at-home tooth whitening, a system that you apply each night or in the morning. To begin, your cosmetic dentist will set you up with a custom-fit tray that will hold the bleaching solution right next to your tooth enamel. Use the system as directed and you'll begin to notice results immediately, with full whitening revealed after two weeks.
And a small note on whitening—while there are a number of whitening options available at your local pharmacy, please don't forget that when it comes to your teeth, you should always trust the professionals. Dr. Bradberry or Dr. Baxter will provide you with a solution that's best for you and your unique smile—because there's no such thing as one-size-fits-all in dentistry.
Invisalign® Clear Braces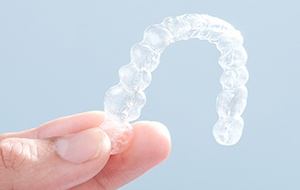 It's not uncommon for people to experience tooth misalignment in adulthood—but too many adults forgo orthodontic treatment. Why? They don't want to spend two years wearing metal braces. Invisalign® provides an alternate solution. This clear braces system helps adults and older teens improve the appearance of their teeth, without letting everyone else know they're undergoing orthodontic treatment, too. With custom-fit, removable trays, teeth are gradually shifted into the preferred position using Invisalign®.
Learn More About Invisalign® Clear Braces
Come Get Your Dream Smile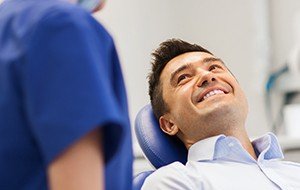 Please contact North Jacksonville Complete Dentistry if you'd like to discuss Invisalign®, clear braces for adults and teens, or any of our other cosmetic services. We invite patients from the North Jacksonville area including Bryceville, Callahan, and Nassau Village, to schedule an appointment today.
Smile Makeovers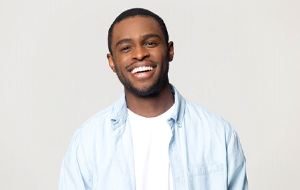 Are your teeth so riddled with flaws that fixing them seems beyond hope? At North Jacksonville Complete Dentistry, we're here to tell you that achieving your dream smile is possible via a custom treatment plan called a smile makeover. After learning which specific changes you wish to make, our dentists will develop a plan to combine multiple cosmetic and/or restorative treatments so that you end up with a complete, healthy, and attractive grin no matter how it looks at the moment.
Learn More About Smile Makeovers
BOTOX®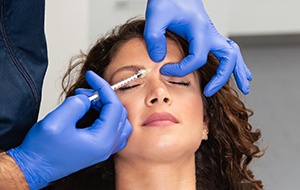 As you get older, your face will naturally show signs of wear and tear through the appearance of wrinkles. There are so many different treatment options out there that can keep your smile youthful, but what about your skin? We offer BOTOX® to reduce the appearance of wrinkles on the forehead, and around the eyes and mouth. BOTOX® can also provide benefits for people who suffer from temporomandibular joint dysfunction (TMD).
Understanding the Cost of Cosmetic Dentistry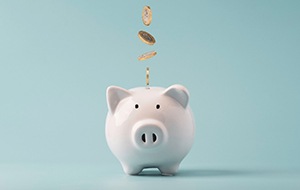 We understand that many patients are concerned about the cost of cosmetic dentistry in Jacksonville. After all, in the majority of cases, it is not covered by insurance. However, you can rest assured that our team will do all we can to help you navigate the financial side of your treatment. We want you to be able to enjoy the invaluable benefits of an attractive, confident smile.
Which Cosmetic Dental Service Is Right for Me?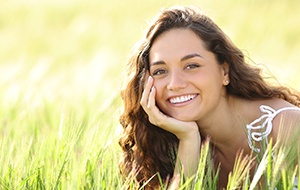 People who are interested in cosmetic dentistry usually want to achieve one or more of the following: brighter teeth, straighter teeth, or differently shaped/sized teeth. As your cosmetic dentist in Jacksonville, we can help you attain all of those goals. Here is an overview of some popular services, along with generalized information about cost:
Teeth whitening. Professional whitening services tend to be relatively affordable, costing anywhere from a few hundred dollars to a thousand dollars or more. They can remove most stains, even stubborn ones. The downside is that the results of whitening are temporary, often lasting just a few years.
Veneers can enhance the color of teeth, reshape them, and even disguise minor misalignment. They also have the potential to last for 15 – 20 years or longer. However, they do tend to cost thousands of dollars — tens of thousands of dollars in some cases.
Invisalign is an excellent way to address mild to moderate dental misalignment. It typically costs at least a few thousand dollars.
Smile makeover. This is a comprehensive service that can include a number of different treatments. It is the most expensive cosmetic dentistry option, but it also provides the most dramatic and efficient results.
Cosmetic Dentistry Can Be an Investment Worth Making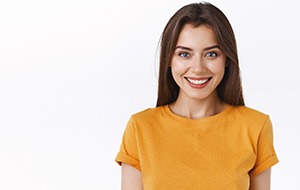 Although cosmetic dentistry may seem like a big financial commitment, you can rightly view it as an investment. In return for your money, you will get more than a beautiful smile. You may enjoy enhanced self-confidence, which in turn could benefit your social life. You might even notice that your new look propels your career forward. Various studies have shown that people with attractive teeth are generally viewed as being more approachable and successful than those with noticeable flaws in their smile.
How to Make Cosmetic Dentistry Affordable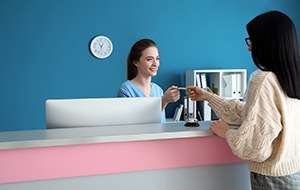 Dental insurance might cover your treatment if it has significant oral health benefits. This is often the case with metal-free restorations. However, if your desired service is purely cosmetic, your policy is very unlikely to cover it.
Fortunately, there are other provisions that our patients can use to make their cosmetic treatment more affordable:
Most patients are qualified to break up the cost of their treatment into affordable monthly installments.
Treatment adjustments. We will do our best to respect your budget when we are designing your treatment plan. Simply let us know about any financial concerns that you have.
Are you ready to learn more about the cost of cosmetic dentistry? Request a consultation with our team today. We look forward to serving you!
Cosmetic Dentistry FAQs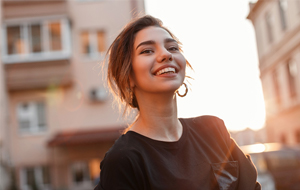 What kind of cosmetic treatment is right for you? Making the right decision is important when it comes to creating a better smile, so if there's anything you're not certain about, feel free to ask Dr. Bradberry and Dr. Baxter; they can always point you in the right direction. To get started, below are some of the questions that patients often ask their cosmetic dentist in Jacksonville when looking to improve the appearance of their pearly whites.
How Long Will the Cosmetic Procedure Take?
There isn't really a "one size fits all" answer to this question; since there are many different cosmetic procedures, the duration of the process is going to be different in each case. For example, if you decide to have teeth whitening done in our office, you can walk away with a dramatically brighter smile after just one appointment; however, if you prefer a take-home treatment, it can take two weeks to see the final results. We will create a treatment plan for you and walk your through the process so that you know how long you can expect it to last.
Can Teenagers Get Cosmetic Treatments?
One of the most common cosmetic treatments for teenagers is Invisalign®. It's the perfect solution for those who need treatment for misaligned teeth, overbite and other orthodontic problems but don't want to wear highly noticeable metal braces. There are also cases where teens can benefit from teeth whitening or an all-ceramic restoration.
To decide whether a procedure is appropriate for your teen, you'll need to schedule a consultation with us. We'll take your teen's development and oral health into account before recommending a treatment that will give them the smile they deserve.
Will Insurance Pay for My Cosmetic Treatment?
Most insurance plans focus on preventive and restorative treatments that help you protect your teeth and gums. This means that most of them won't pay for purely cosmetic treatment like teeth whitening. However, certain cosmetic services may still be covered if they're necessary for good oral health. For example, an all-ceramic crown used to repair a broken tooth will often receive as much as 80% coverage. Also, Invisalign® is considered an orthodontic treatment; if a plan would pay for braces, it would likely pay for Invisalign® as well.
Our team will work with your insurance company to make sure you get the benefits that you're entitled to. If you have no insurance and are interested in other financing options, we can also accept CareCredit.
Is Cosmetic Dentistry Right for Me?
Anyone who is unhappy with how their teeth look should consider cosmetic dentistry as an option. You'll need a dentist in Jacksonville to examine you to decide if you're a candidate for any given treatment. In general, your teeth and gums need to be healthy; if you have any kind of oral infection, we'll need to take care of it before moving forward with any kind of cosmetic service. Contact our practice today to schedule your first consultation.