BlueCross BlueShield – Jacksonville, FL
Learn More About the Benefits of BlueCross BlueShield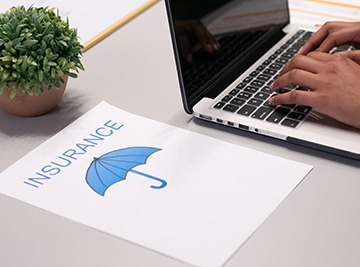 Everyone deserves a healthy, beautiful smile, but many people view dental care as a luxury, despite having insurance. Contrary to what you might have heard, paying your monthly premiums gives you access to affordable services. You can visit your BlueCross BlueShield dentist in Jacksonville without having to worry about a large bill. We will help you maximize your annual coverage to reach your oral health goals for minimal expense.
BlueCross BlueShield Coverage Availability & Fees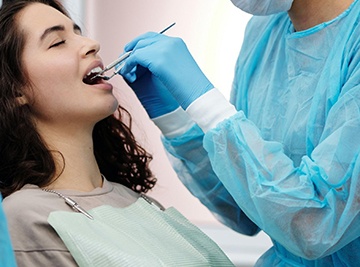 BlueCross BlueShield is a leading provider of comprehensive dental plans for families and individuals. You have access to a nationwide network of dental professionals to keep your smile healthy. BCBS designs its policies to stop common dental issues from occurring in the first place. Not only does this preserve a patient's natural smile, but it also lowers long-term oral health expenses. Research has shown that every $1 spent on prevention can save up to $50 on restorative services. However, if a complication occurs, BlueCross BlueShield will pay a portion of the expense after reaching your deductible. Although every policy differs, most include:
100% coverage for preventive services
80% coverage for minor restorative services
50% coverage for major restorative services
You can visit your dentist every 6 months for a cleaning and checkup after a co-payment. Your policy will cover a variety of preventive services, like diagnostic imaging and oral cancer screenings. If your dentist finds anything concerning, you don't have to wait to address the problem if money is tight. You can use your annual allowance to offset the amount you will pay for common restorative treatments, like fillings, gum disease treatment, and root canal therapy.
At the end of the calendar year, your dental benefits reset. You won't be reimbursed for your premiums or deductible. Anything you don't use won't accumulate. With less than 3% of Americans reaching their annual limits, don't throw money down the drain.
We will help you use what you've paid for to give you a smile you are proud of. We accept both in-network and out-of-network patients to maximize dental insurance in Jacksonville to promote healthy smiles.
Meet Sherree – Insurance Coordinator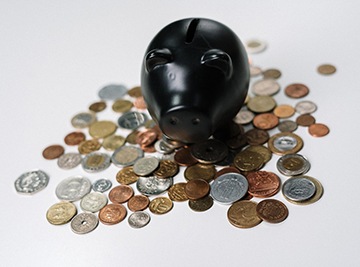 Dental insurance can be confusing, but you don't have to navigate your benefits alone. Sherree is our insurance coordinator, who has over 25 years of experience in the dental field. Originally from Atlanta, she studied at Florida State College in Jacksonville.
Sherree is passionate about helping our patients achieve their best smiles. She will work on your behalf with BlueCross BlueShield to maximize your coverage. Sherree will take the time to explain how your benefits are being used and if there's any remaining balance, as well as your payment options. She will help you find the financial solutions you need to maintain a healthy smile while staying within your budget.
If you have any questions about your dental insurance, or you are ready to schedule an appointment, contact our office today to speak with a member of our team.