Restorative Dentistry – Jacksonville, FL
How We Save Damaged & Decayed Teeth
Restorative dentistry gets your dental health back on track after decay or damage take hold. At North Jacksonville Complete Dentistry, we're equipped with the knowledge and equipment to handle our restorative services under one roof—with no need for referrals. We don't want you running all over town to keep your oral health in shape. Patients in the North Jacksonville area, including Bryceville, Callahan, and Nassau Village, benefit from the following restorative services from Dr. Bradberry and Dr. Baxter.
Why Choose North Jacksonville Complete Dentistry for Restorative Dentistry?
Restorations custom-made for every patient
CEREC: high-quality dental crowns in just one appointment
Tooth-colored fillings make cavities disappear
What Happens if I Do Nothing?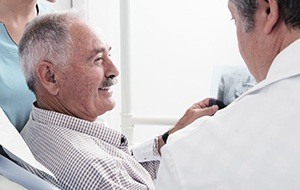 Unlike other parts of your body, your teeth can't actually heal themselves. That means, when the enamel has become damaged or decayed, it will likely just get worse over time. Untreated dental issues can lead to pain, dysfunction, image concerns, and eventually, a tooth will simply fall out or need to be removed. Fortunately, this kind of progression can easily be stopped and even reversed with quality restorative care specially-designed by our expert team.
Dental Crowns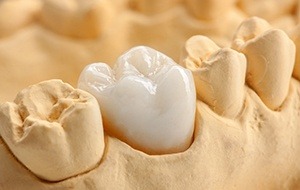 A dental crown can perform two functions: restoring a severely decayed or damaged tooth, or replacing a single missing tooth with the support of a dental implant. When the natural tooth is present, the crown fits securely around the tooth, fully restoring its form and function.
A dental bridge replaces one or more teeth that have gone missing in a row. It uses the two surrounding natural teeth as anchors for the prosthetic teeth that fit in between—creating a literal bridge over the gap left after tooth loss.
Most dental offices must complete crowns and bridges in two separate appointments with several weeks in between, but with our CEREC® technology, we're able to perform one-visit crowns and bridges. That means no unnecessary sick time off work, and no need for an uncomfortable, unstable temporary device while you're waiting for your permanent one to be created. With the improved treatment planning possible thanks to digital impressions, CEREC® technology provides an ultimately better-fitting crown or bridge, too.
Learn More About Dental Crowns

Tooth-Colored Fillings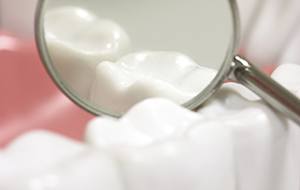 For decades, the most popular method for restoring a tooth from a cavity was filling it with silver, or amalgam. Unfortunately, this material is highly noticeable against natural tooth enamel, and it also requires significant removal of the natural tooth structure. Modern dentistry prefers tooth-colored fillings, which use a composite resin to fill the hole left by a cavity. Tooth-colored fillings require less removal of the tooth, blend beautifully with the rest of the smile, and do not expand and contract in response to heat and cold. North Jacksonville Complete Dentistry also performs silver filling replacement.
Learn More About Tooth-Colored Fillings

CEREC® One-Visit Restorations
Teeth that have sustained serious damage or severe decay may need more than a filling. Often, only a dental crown can fully restore the tooth's form and function. The procedure for dental crowns traditionally requires two or more visits to the dentist's office, with a few weeks' waiting in between each one. But now, our patients who need a dental crown benefit from the increased convenience and improved results with CEREC® one-visit dentistry. The method uses CAD/CAM technology, which allows your dentist to plan for, create, and place your dental crown in just one appointment. In addition to almost instant results, CEREC® uses digital impressions for an improved treatment plan—giving you a dental restoration that looks, fits, and feels just like your natural tooth.