Smile Makeovers – Jacksonville, FL
Get a New and Improved Set of Pearly Whites
If you only have one little flaw that's holding you back, like minor tooth stains, then achieving your dream smile might only take one cosmetic dentistry treatment. But what if the shape, size, and color of your teeth are keeping you from feeling fully confident? In that case, our dentists at North Jacksonville Complete Dentistry can help with a smile makeover in Jacksonville, FL! By blending several cosmetic and restorative dentistry services, we can give you a new and improved set of pearly whites you'll feel proud of. Get started today by reaching out to our team and scheduling your appointment!
Why Choose North Jacksonville Complete Dentistry for Smile Makeovers?
Preview Your Results with Digital Smile Design
Compassionate Dentists with Several Decades of Combined Experience
Low-Interest Dental Financing Available
How Does a Smile Makeover Work?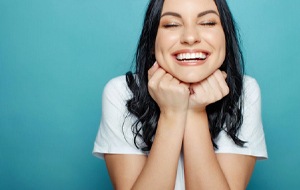 The term "smile makeover" actually encompasses several possible treatments, so the details are different for almost every patient. That's why we can't stress enough the importance of attending a consultation with your cosmetic dentist in Jacksonville. Once you sit down with Dr. Baxter or Dr. Bradberry, you'll be able to tell them exactly how you'd like to transform your teeth. Then, we'll conduct a detailed exam of your mouth and evaluate your overall face and skin tone. From there, we can recommend the specific treatments needed to bring your dream smile to life!
Depending on the flaws you wish to correct, some of the services involved in your smile makeover might include:
Veneers
All-ceramic dental crowns
Teeth whitening
Invisalign clear braces
Tooth-colored fillings
Dentures
Dental bridges
No matter which treatments you're completing, our virtual smile design technology lets you see your results before we even get started. We can simply take a current photo of your smile and digitally alter it to reflect how it would look after a particular treatment. That way, you can be excited for what's to come!
The Benefits of Getting a Smile Makeover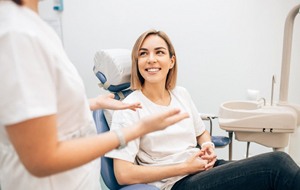 Smile makeovers give you a major confidence boost, but that's far from their only benefit. They can also:
Lead to better oral health – When you're proud of your smile, you naturally want to keep it that way. So, you'll be more likely to brush, floss, attend dental checkups, and take better care of your mouth.
Improve biting and chewing – Eating can be difficult when you have multiple broken or missing teeth. A smile makeover restores the function of your pearly whites in addition to their appearance.
Make you look younger – White teeth are often associated with youth, so you could potentially take years off your appearance.
Lessen pain in the future – If you're getting Invisalign to fix a misaligned bite, you could reduce the risk of TMJ disorder down the road by relieving stress on your jaw joints.
Understanding the Cost of a Smile Makeover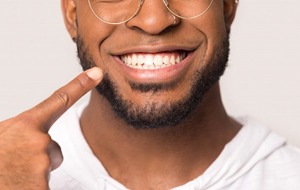 Cost is far from the first factor to consider when planning your smile makeover, but we understand that it's still important. That being said, each smile makeover is completely personalized, so there is no universal price. The cost will depend on the specific services you need. Don't worry, though – our team will walk you through the details beforehand so there aren't any unpleasant surprises. We'll also review your financing options, such as dental insurance (we're in-network with many popular providers) and CareCredit payment plans. That way, your smile makeover doesn't have to break the bank!