Your Jacksonville Emergency Dentist
Tooth Pain, Root Canals, Emergency Extractions; Jacksonville's Emergency Dentist Can Help!
At North Jacksonville Complete Dentistry, we make all attempts to see emergency patients as soon as possible. We know that these situations can be stressful.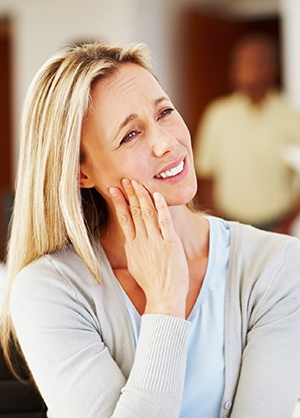 Tooth pain is not fun. Additionally, swelling, broken teeth and trauma can be unsettling. Who should you call when you're experiencing a dental emergency? An experienced emergency dentist. Dr. Johnson and Dr. Baxter provide urgent care when you need it most—because when something's gone wrong with one of your teeth, time is of the essence. Remember to keep calm and call our office as soon as you or a loved one have experienced a dental emergency.
Some of the most common situations we deal with at North Jacksonville Complete Dentistry include:
Tooth that's been knocked out
Broken tooth
Something lodged between teeth
Severe toothache
Broken crown, filling, or other dental device
Teeth requiring root canals
Too often, adults put off seeking urgent care because they don't realize they're experiencing an emergency. Just remember—if you're in pain, you need help immediately. Patients in the Northside of Jacksonville, Dunn Avenue, Callahan, and Nassau Village should contact our office for emergency care as soon as possible.