Emergency Dentist – Jacksonville, FL
Immediate Dental Care Right When You Need It
At North Jacksonville Complete Dentistry, we make all attempts to see emergency patients as soon as possible. We know that these situations can be stressful. Tooth pain is not fun. Additionally, swelling, broken teeth, and trauma can be unsettling. Who should you call when you're experiencing a dental emergency? An experienced emergency dentist, Dr. Bradberry and Dr. Baxter provide urgent care when you need it most—because when something's gone wrong with one of your teeth, time is of the essence. Remember to keep calm and call our office as soon as you or a loved one have experienced a dental emergency.
Why Choose North Jacksonville Complete Dentistry for Emergency Dentistry?
Same-day appointments available for emergency patients
Advanced technology leads to faster & higher-quality care
Team with decades of emergency experience
What is a Dental Emergency?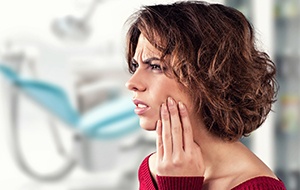 Some of the most common situations we deal with at North Jacksonville Complete Dentistry include:
Tooth that's been knocked out
Broken tooth
Something lodged between teeth
Severe toothache
Broken crown, filling, or other dental device
Teeth requiring root canals
Unparalleled Experience & Qualifications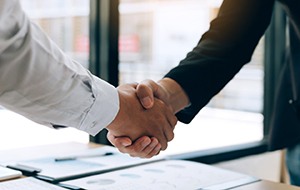 Both Dr. Bradberry and Dr. Baxter have decades of experience practicing dentistry, and in that time, they have seen pretty much every dental emergency you can imagine. No matter what your situation might be, you can trust that they've helped countless patients through it before. Their commitment to providing "complete dentistry" also enables them to discover and address the root cause of many issues, ensuring that a patient won't experience the same emergency in the future.
Dental Accidents & Facial Trauma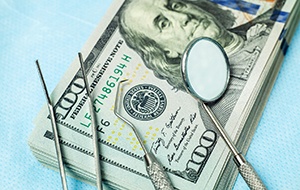 Are you or a loved one dealing with a broken or knocked out tooth? We can repair severely damaged teeth and even replant ones that have been fully dislodged, but patients need to act fast in these situations! Try to recover as much of the tooth/teeth as possible, and give our office a call as quickly as you can. We'll give you first-aid tips over the phone and schedule an appointment so we can see you and save your smile right away!
Dental Emergencies Due to Oral Care Neglect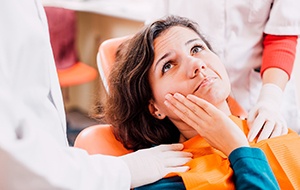 Without consistent brushing and flossing, a tooth can easily develop a very painful infection. To get fast relief for a hurting tooth, make sure you:
Rinse and floss around the tooth to dislodge anything that might be stuck and causing the pain, such as a leftover piece of food.
If this doesn't completely fix the problem, give NJCD a call.
Until you can make it to our office, a cold compress placed on the face or an OTC medication can help manage any discomfort.
Cost of Dental Emergencies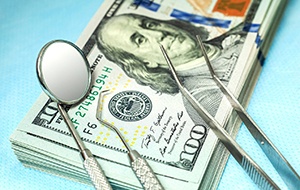 How much will your emergency visit to North Jacksonville Complete Dentistry cost? We know that the last thing you'll want to do during such a stressful situation is worry about your finances, but you do need to fully understand the costs involved before agreeing to any procedure. Our team will discuss the factors contributing to the final price with you after putting together a treatment plan.
Each Dental Emergency is Different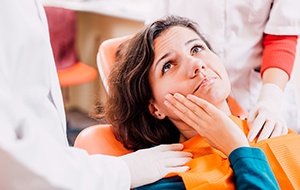 During your emergency visit (which by itself is typically not very costly), we will go over your needs and determine what kind of treatments are needed. The final cost is wholly dependent on the service included in your treatment plan; we'll make sure that you have a reliable estimate to consider before making your final decision. Depending on the nature of your dental emergency, you might need:
Root canal therapy to remove a tooth infection.
Dental crowns or other restorations to repair broken or decayed teeth.
Extractions to remove teeth that are beyond salvaging.
Other forms of care that we deem necessary.
Save Money by Taking Care of Your Smile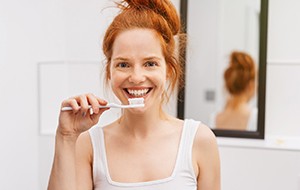 A lot of dental emergencies are the result of unforeseeable accidents, but by practicing good oral hygiene, wearing a mouthguard when playing sports, and staying away from ice crunching and other habits that can crack the teeth, you can protect your teeth and gums. If you can prevent emergencies from occurring in the present, you can save a lot of money on dental care in the future.
When you do end up suffering from dental pain or damage, don't ignore it. True dental emergencies don't heal on their own; they only get worse over time and can even lead to worse emergencies. For example, if a toothache isn't treated with a root canal, the infection may spread to other parts of the mouth, and the tooth itself could be lost altogether. The treatments you receive for a dental emergency in its early stages will likely be less expensive than what you'd need later on.
Does Dental Insurance Cover Emergencies?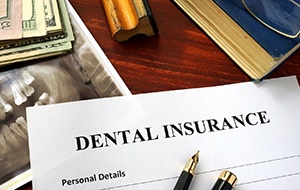 Dental insurance does normally offer a yearly emergency exam, and many services that are normally performed on broken, decayed, or missing teeth tend to at least receive partial coverage. A minor service like a filling might be covered up to 80% coverage, while the more advanced treatments are usually around 50% coverage. Be mindful of the yearly maximum, as that puts a limit on how much your plan is willing to pay for your care during the year.
How Else Can Dental Emergencies Be Made Affordable?
If you need emergency dental work but don't have the money you need to pay for treatment right away, ask about applying for a CareCredit plan. It splits the fees for your care into a series of installments, which are usually separated into six or twelve months. CareCredit plans have little to no interest to worry about, so there's no reason to worry in the long term.
Root Canal Therapy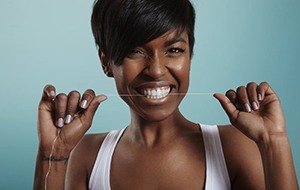 Root canal therapy—or just a "root canal"—is the last option in saving a tooth before extraction is necessary. Although it's believed to be very painful, modern root canals are actually nothing to fear. In fact, they're usually the only way to get out of pain and back to your regular life.
To perform a root canal, Dr. Bradberry or Dr. Baxter will access the inside of your tooth and completely remove all infected matter (the interior pulp and nerve of the tooth). Then the tooth will be filled with a biocompatible material, and a filling will seal it off from future decay. If necessary, a dental crown is placed over the tooth to restore its form and strength. Root canal therapy is often completed in two visits to the dentist.
Don't Wait, We're Ready to Help!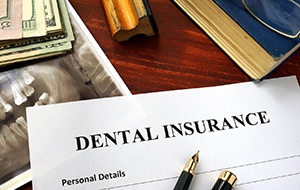 Too often, adults put off seeking urgent care because they don't realize they're experiencing an emergency. Just remember—if you're in pain, you need help immediately. Patients in the Northside of Jacksonville, Dunn Avenue, Callahan, and Nassau Village should contact our office for emergency care as soon as possible.
Tooth Extractions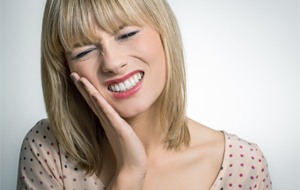 At North Jacksonville Complete Dentistry, we make every effort to save your natural teeth whenever possible. However, there are some situations in which a tooth extraction is necessary to get you out of pain or benefit your oral health. But rest assured that our gentle, compassionate team will always make sure you're well taken care of from start to finish.
Learn More About Tooth Extractions
Emergency Dentistry FAQs
Whether you have a question about a potential dental emergency that you aren't sure how to handle or you want to be better prepared for the worst-case scenario, North Jacksonville Complete Dentistry is more than ready to answer any questions you may have about urgent dental issues or treatments related to emergency dentistry. For your convenience, we have included a series of the most common questions our practice hears. If your question isn't mentioned or you think you may be experiencing a dental emergency, don't wait to call us right away.
Should I visit the emergency room instead?
The reality is emergency rooms are mainly equipped to handle medical emergencies, not dental ones. That means in most cases, they won't be able to help you with your dental pain or address the root cause of your dental emergency. Instead, they will more than likely offer you painkillers and tell you to visit a dentist. This is because most professionals in emergency rooms don't have the training or credentials to perform emergency dental services, such as root canal therapy or tooth extractions. With that said, if you are bleeding profusely from the mouth, believe you have a broken or fractured jaw, or have an infection that's making it difficult to breathe, go to the emergency room before coming to our office.
How long can I wait before visiting an emergency dentist?
It depends on the type of emergency you're experiencing. For example, a knocked-out tooth or a dental infection needs to be handled by a dentist right away. However, there are other situations where you can afford to wait until the next day, especially if you are not able to get to a dentist the same day the problem appears. If your toothache is very dull or a restoration has come off, you should be okay for the next 24 hours. With that said, we encourage you to call regardless; our team is happy to provide guidance on how to manage your concerns until your appointment.
Will my dental insurance cover treatment?
Dental insurance plans have varying levels of coverage that vary from company to company and plan to plan. However, many insurance companies do provide coverage for an emergency exam at least, usually one to two exams a year. Certain procedures necessary to resolve an emergency issue can be either minor or major, depending on the treatment. Minor procedures (i.e. removing tooth decay and placing a filling) can receive 70% to 80% coverage, while major procedures (i.e. root canal therapy and tooth extractions) can receive up to 50% coverage.
Will my toothache go away without treatment?
Most of the time, a dental issue will not go away on its own, which means you'll need a dental professional to resolve any dental discomfort you're experiencing. Tooth pain can be a sign of many different problems, including decay or infection, so the only way to know for sure what's occurring with your tooth is to call our office and set up an emergency appointment. The longer you put off care for a dental emergency, the more likely your issue will only worsen, potentially increasing your overall dental care costs.