Emergency Dentist – Jacksonville, FL
Immediate Dental Care Right When You Need It
At North Jacksonville Complete Dentistry, we make all attempts to see emergency patients as soon as possible. We know that these situations can be stressful. Tooth pain is not fun. Additionally, swelling, broken teeth, and trauma can be unsettling. Who should you call when you're experiencing a dental emergency? An experienced emergency dentist, Dr. Johnson and Dr. Baxter provide urgent care when you need it most—because when something's gone wrong with one of your teeth, time is of the essence. Remember to keep calm and call our office as soon as you or a loved one have experienced a dental emergency.
Why Choose North Jacksonville Complete Dentistry for Emergency Dentistry?
Same-day appointments available for emergency patients
Advanced technology leads to faster & higher-quality care
Team with decades of emergency experience
What is a Dental Emergency?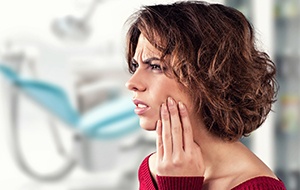 Some of the most common situations we deal with at North Jacksonville Complete Dentistry include:
Tooth that's been knocked out
Broken tooth
Something lodged between teeth
Severe toothache
Broken crown, filling, or other dental device
Teeth requiring root canals
Unparalleled Experience & Qualifications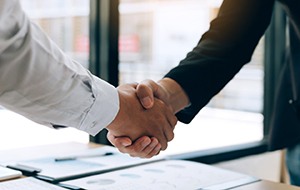 Both Dr. Johnson and Dr. Baxter have decades of experience practicing dentistry, and in that time, they have seen pretty much every dental emergency you can imagine. No matter what your situation might be, you can trust that they've helped countless patients through it before. Their commitment to providing "complete dentistry" also enables them to discover and address the root cause of many issues, ensuring that a patient won't experience the same emergency in the future.
Dental Accidents & Facial Trauma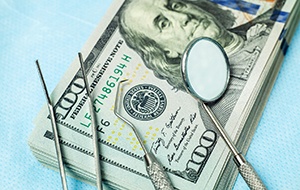 Are you or a loved one dealing with a broken or knocked out tooth? We can repair severely damaged teeth and even replant ones that have been fully dislodged, but patients need to act fast in these situations! Try to recover as much of the tooth/teeth as possible, and give our office a call as quickly as you can. We'll give you first-aid tips over the phone and schedule an appointment so we can see you and save your smile right away!
Dental Emergencies Due to Oral Care Neglect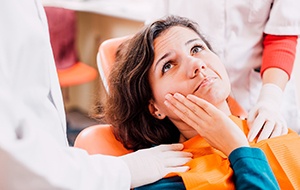 Without consistent brushing and flossing, a tooth can easily develop a very painful infection. To get fast relief for a hurting tooth, make sure you:
Rinse and floss around the tooth to dislodge anything that might be stuck and causing the pain, such as a leftover piece of food.
If this doesn't completely fix the problem, give NJCD a call.
Until you can make it to our office, a cold compress placed on the face or an OTC medication can help manage any discomfort.
Root Canal Therapy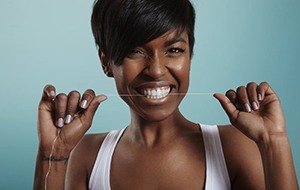 Root canal therapy—or just a "root canal"—is the last option in saving a tooth before extraction is necessary. Although it's believed to be very painful, modern root canals are actually nothing to fear. In fact, they're usually the only way to get out of pain and back to your regular life.
To perform a root canal, Dr. Johnson or Dr. Baxter will access the inside of your tooth and completely remove all infected matter (the interior pulp and nerve of the tooth). Then the tooth will be filled with a biocompatible material, and a filling will seal it off from future decay. If necessary, a dental crown is placed over the tooth to restore its form and strength. Root canal therapy is often completed in two visits to the dentist.
Don't Wait, We're Ready to Help!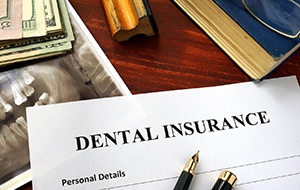 Too often, adults put off seeking urgent care because they don't realize they're experiencing an emergency. Just remember—if you're in pain, you need help immediately. Patients in the Northside of Jacksonville, Dunn Avenue, Callahan, and Nassau Village should contact our office for emergency care as soon as possible.
Tooth Extractions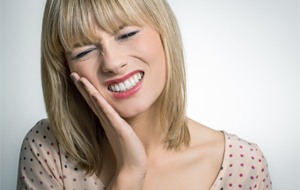 At North Jacksonville Complete Dentistry, we make every effort to save your natural teeth whenever possible. However, there are some situations in which a tooth extraction is necessary to get you out of pain or benefit your oral health. But rest assured that our gentle, compassionate team will always make sure you're well taken care of from start to finish.