July 10, 2018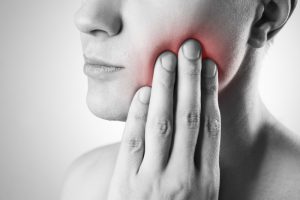 Anyone who wears dentures knows the pitfalls that often accompany them. Mouth sores, blisters, and general discomfort can easily develop if they don't fit properly. However, that doesn't mean you should simply settle; your dentist can help your dentures in Jacksonville feel comfortable once again. In fact, he can make them fit better than ever before.
If you have denture problems, just know that you are not alone. To learn how your dentist can make smiling and eating easy again, keep reading!
Get Your Dentures Refitted
By going through a process known as a relining, your dentist can make your dentures feel comfortable and extend their lifespan. Denture relines typically occur once every two years in order to account for your mouth's changing shape. During the reline, your dentist shaves the underside of the denture, followed by replacing it with plastic so it properly realigns with your gums.
The most common relines performed include soft and hard relines.
Soft Reline – This treatment involves using a soft and pliable wax material to line the ill-fitting section of your denture. It should stay soft for at least one year and doesn't cause sore spots like normal acrylic would.
Hard Reline – This treatment requires removing the plastic interior of the denture and replacing it with putty. Once placed, the denture is put into the patient's mouth so a new impression of the gum line can be taken. When the putty is dry, it's sent to a dental lab so a new denture can be made. This typically requires one business day to complete.
Try Overdentures!
Overdentures use a series of dental implants to allow a denture to snap in place. This option contains special attachments on the underside of the denture, allowing them to effectively snap on top of dental implants.
As a result, you get a denture that is significantly less likely to slip, slide, or pop out while speaking, eating, laughing, or coughing. It's a great way to improve the overall fit of your denture without replacing your entire smile with dental implants.
The Hybrid Solution
If you want the most retentive and secure denture available, hybrid dentures are the way to go. Also known as implant-retained dentures, this option uses several implants to hold your denture in place, similar to overdentures. The only difference is hybrid dentures are fixed, meaning they are not designed to be removed and cleaned in the same way traditional dentures are. That means they don't have to be removed nightly for cleaning, allow you to chew tougher foods, and provide the most confidence for your smile.
Keep in mind that you'll still need to see your dentist for routine cleanings, which involves having them remove your denture during the appointment. Since they are fixed, only your dentist should be removing them.
Tired of an uncomfortable denture that's causing chronic mouth pain? Schedule an appointment with your dentist to see if a denture reline or dental implants in Jacksonville are the answer!
About the Author
Dr. Ryan Johnson earned his DDS degree from the University of Colorado School of Dental Medicine. Unlike most dentists, Dr. Johnson performs the entire dental implant procedure in-house, making your denture treatment even more convenient. To learn more about getting a better denture, contact him through his website.
Comments Off

on My Dentures in Jacksonville Don't Fit Anymore! What Should I Do?
No Comments
No comments yet.
RSS feed for comments on this post.
Sorry, the comment form is closed at this time.