September 17, 2020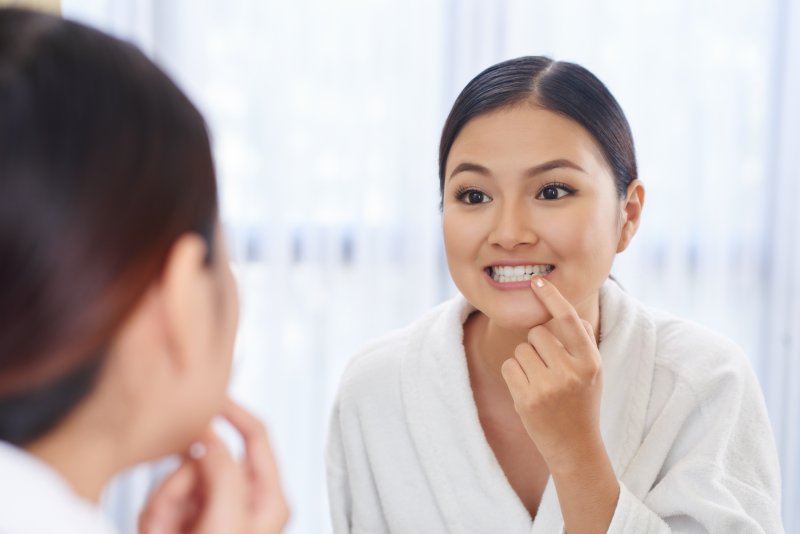 Do your gums feel tender when you brush? Have you recently noticed your gums bleed when you floss? If you answered "yes" to either of these questions, then you may have gingivitis or inflamed gums. While each of these conditions requires treatment from a dentist, there are a few at-home remedies you can try to prevent infection in the meantime. Read on for four from a dentist in North Jacksonville!
#1. Rinse with a Mixture of Salt and Water
Did you know that salt is a natural disinfectant that can ease pain, reduce bacteria, and remove food particles? So, it's no surprise that it can also help heal inflamed gums from gingivitis. To make this powerful remedy at home, simply dissolve ½ teaspoon of salt in lukewarm water and mix well. Next, swish the solution around in your mouth for 30 seconds before spitting it out. Lastly, repeat this process two to three times per day.
#2. Use a Mouthwash Designed to Treat Gingivitis
Whether you are looking for a mouthwash online or at your local store, it can quickly become overwhelming trying to find one that is right for your unique smile. However, if you are experiencing signs of mild to severe gum disease, it is important to pick one designed for patients with gingivitis. A few kinds to speak with your dentist about are lemongrass oil mouthwash, aloe vera mouthwash, sage mouthwash, and tea tree oil mouthwash.
#3. Try Oil Pulling
In recent years, oil pulling has become a popular trend for whitening teeth and freshening breath. But its anti-inflammatory and antimicrobial properties can also reduce plaque and signs of gingivitis! So, if you begin to experience bleeding gums, swish 1 to 2 teaspoons of coconut oil in your mouth for 20 to 30 minutes. Take special care to prevent the oil from touching the back of your throat, then spit it out and rinse with water when the time is up. (If 20 minutes is too long, feel free to break it down into two 10 minutes sessions until you are used to it).
#4. Incorporate Topical Remedies
Clove and turmeric are two spices that have powerful anti-inflammatory properties. To turn them into an effective gum disease-fighting solution, dip a cotton ball into 1 teaspoon of minced cloves or turmeric. Apply it to your gums, let it sit for about a minute, and rinse your mouth with water. Avoid using this remedy repeatedly and make sure to contact your dentist ASAP if the symptoms persist.
The above at-home solutions can help relieve swelling, pain, and other symptoms associated with gum disease. However, it is important to use them as temporary solutions until you can see your dentist for an appointment. For fast, effective treatment, call your dental team as soon as the first symptoms arise.
About the Practice
At North Jacksonville Complete Dentistry, Dr. Ryan Johnson and Dr. William D. Baxter use their extensive background, the latest technology, and modern techniques to help their patients achieve pristine oral health. So, whether your gums just started bleeding, or you've been putting off treatment for a while, their knowledgeable team can intervene with a custom, effective treatment plan. If you are ready to restore your teeth and gums, visit their website or give them a call at 904-751-4958.
Comments Off

on 4 Tips and Tricks for Getting Rid of Bleeding Gums At Home
No Comments
No comments yet.
RSS feed for comments on this post.
Sorry, the comment form is closed at this time.