April 4, 2018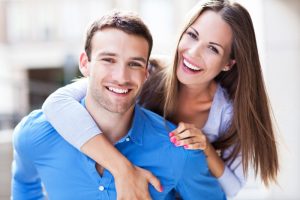 Oral cancer affects tens of thousands of patients every year. With nearly 50,000 newly diagnosed cases annually and one person dying from oral cancer every hour in the United States alone, it's no wonder your dentist in Jacksonville is practicing awareness whenever possible. Even if you think that you're healthy, you won't know for sure until you get checked out by a professional.
In today's post, we'll be discussing how often you should get checked, what the risk factors for oral cancer are, and how you can protect yourself in between visits.
How Often Should I Be Getting Checked for Oral Cancer?
Typically, your dentist in Jacksonville will perform an oral cancer screening once every year, but this can increase depending on your risk factors. It's normal for dentists to not even announce their performing an oral cancer screening because they can tell if there's a problem during the routine examination.
Remember, if you have even the slightest reason to believe there's an oral issue, especially if the symptoms are related to oral cancer, don't feel like you can't mention it because you had a recent screening or checkup. It's important to catch signs of oral cancer early to make treatment easier. The main reason people die from oral cancer is because they failed to catch it soon enough.
What are the Risk Factors for Oral Cancer?
There are many risk factors for oral cancer to take note of before your next visit. If you notice that you have several risk factors listed below, your dentist in Jacksonville will likely recommend that you visit him for more frequent screenings. These risk factors include:
Alcohol and tobacco use (using them in tandem increases the risk 15 times more compared to using only one or the other.)
Being over the age of 40
Having HPV (human papillomavirus)
Prolonged sun or tanning bed exposure
Having a poor diet or oral care routine
Having a history of cancer in the family
An estimated 25 percent of oral cancer patients have no known risk factors, so even if you don't have any reason to fear oral cancer, it doesn't mean you can skip your screenings.
How Do I Perform a Self-Exam?
Since patients only visit the dentist every six months, it's necessary to perform a self-exam every month for changes in your mouth or throat. This way, if any new changes or growths appear, you're more likely to catch them before they develop to lethal levels. The sooner you catch the signs, the easier treatment will be and the better chance you'll have of being cured.
To perform the self-exam, start by finding a mirror in a well-lit room, such as your bathroom. Pay close attention to all the surfaces of your neck, cheeks, tongue, palate, and throat. Cancer can appear in any of these places in the form of lumps, bumps, red or white patches, and sores that fail to heal. You'll also want to take note of numbness or pain while biting down, chronic sore throat, and hoarseness that doesn't go away.
With these tips and regular visits to your dentist in Jacksonville, oral cancer doesn't stand a chance. Schedule a visit with your dentist today!
About the Author
Dr. Ryan Johnson earned his Doctor of Dental Surgery degree from the University of Colorado School of Dental Medicine. If you suspect any signs of oral cancer, contact Dr. Johnson at (904) 751-4958 or visit his website.
Comments Off

on Your Dentist in Jacksonville Can Help You Catch Oral Cancer
No Comments
No comments yet.
RSS feed for comments on this post.
Sorry, the comment form is closed at this time.