January 12, 2017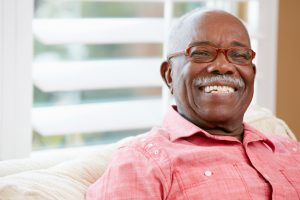 After you lose a tooth, finding a prompt replacement should be at the top of your to-do list. And if you are on the brink of having a failing tooth extracted, it's a perfect time to plan. When evaluating your options in tooth replacement, remember that there is no better method than with dental implants in Jacksonville, FL. A truly whole-tooth solution, the dental implant gives you back your missing tooth as well as the root that supports it.
Dr. Ryan Johnson and Dr. Baxter provide dental implant care at North Jacksonville Complete Dentistry. Learn more about the premiere option in tooth replacement today!
Dental Implants: An Overview
The dental implant is a small titanium post that supports a prosthetic tooth (a crown, bridge, or removable denture). Each dental implant is surgically placed into the space left by the missing tooth's root. Here, the implant gradually grows together with the jawbone in the process known as osseointegration. The fusion between bone and implants takes several months. Once the dental implant is completely stable, it is ready to be restored — the process in which the prosthetic tooth is affixed on top.
The Best Tooth Replacement Option
Sure, other tooth replacement options, like a fixed bridge or non-implant retained denture, usually cost less and are completed faster than dental implants. But life is (hopefully) long — too long to live with an ill-fitting, uncomfortable set of teeth. Dental implants fit like they should from day one, and can last for a lifetime with proper maintenance.
The added benefits of dental implants include…
Jawbone stabilization promotes better oral health.

Dental implants closely mimic natural tooth structure.

Tooth replacement fits properly from day one.

No need for denture adhesives.

Long-lasting investment.
Dental implants are completed in two phases — surgical implantation and final restoration. Many dentists must refer patients to an oral surgeon for the initial surgery, but at North Jacksonville Complete Dentistry, your dentist on Dunn Avenue performs the entire procedure from the comfort of our state-of-the-art office.
Candidates for Dental Implants
If your tooth loss is recent and you are in good overall health, chances are good you can enjoy from the many benefits of implant dentistry. Discuss your candidacy for the replacement with Dr. Johnson or Dr. Baxter.
Patients who have dealt with their missing teeth for many years will likely need to undergo a bone grafting procedure before beginning with their dental implants. Tooth loss causes the jawbone to shrink — but dental implants require plenty of supporting bone structure for proper anchoring. Bone augmentation adds months to the total treatment time for dental implants, but helps previously ineligible patients enjoy the benefits of a comprehensive tooth replacement.
Let's Discuss Implant Dentistry!
You deserve to enjoy a complete, beautiful, fully-functioning smile. Dental implants give your smile a second chance after tooth loss! Request an appointment with your dentist in Jacksonville, FL to discuss whether or not you are eligible for implant dentistry.
Comments Off

on Replace Missing Teeth with Dental Implants in Jacksonville, FL
No Comments
No comments yet.
RSS feed for comments on this post.
Sorry, the comment form is closed at this time.