August 2, 2018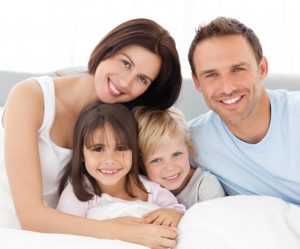 Children deserve extra attention when it comes to their oral health. Tooth decay is five times more common in children than asthma and baby teeth are essential to making sure their oral development is on the right track.
With the school year just around the corner, there's no better time than now to get your child scheduled for their regular dental visit. Here are the top three reasons to bring your child to a children's dentist in Jacksonville.
Reason #1: Future Visits Will Be Easier to Attend
Visiting during the summer break is much easier than finding time when your child is already in school. You might have to interrupt their after-school activities and studies. You'll also have to compete with all the other parents who most likely took all the available time slots on the weekend. Getting their visit out of the way now will prevent any interruptions later, especially if they don't have any current dental issues.
Furthermore, scheduling during the July and August months makes it easier to get them scheduled for their second visit. The American Dental Association states people should visit their dentist once every six months, so scheduling now puts their second visit right around winter break. With strategic scheduling, you reduce stress and confirm that they see their dentist enough times out of the year.
Reason #2: You Catch Problems Before They Become Serious
An important step of dental care is prevention, and routine dental visits are key to this step. Without visits, you can't say that you nor your child's oral care routine is complete. By completing a thorough exam and cleaning, the dentist can make sure no decay or gum disease is present as well as confirm that your child's teeth are erupting properly. Baby teeth that fall out too soon can easily cause issues with erupting permanent teeth later.
Additionally, routine visits help you address problems should they arise. For example, some people are more susceptible to decay than others. Therefore, they can benefit from dental sealants, fluoride treatments, and advice on the best brushing and flossing techniques to practice at home.
Reason #3: You Can Set a Great Example
Studies have shown that adults who visit the dentist are more likely to have children who visit as well. If your child doesn't enjoy the dentist and needs an extra push, a great way to do it is to schedule your own dental visits for the same day. Most dentists will accommodate this in order to make future visits easier for younger patients.
Plus, seeing you get treated will prove there's no reason to be afraid, helping your child understand the importance of routine visits. This will become particularly important once they need to start scheduling appointments on their own.
Want more advice on children's oral health? Want to get them scheduled before their school year gets busy? Schedule an appointment with a dentist in Jacksonville today!
About the Author
Dr. Ryan Johnson earned his dental degree from the University of Colorado School of Dental Medicine. He loves helping patients of all ages improve their oral health and providing treatments he knows will protect them as they hone their at-home technique. To learn more about his practice, contact him through his website.
Comments Off

on 3 Reasons to Bring Your Child to a Children's Dentist in Jacksonville
No Comments
No comments yet.
RSS feed for comments on this post.
Sorry, the comment form is closed at this time.