October 7, 2016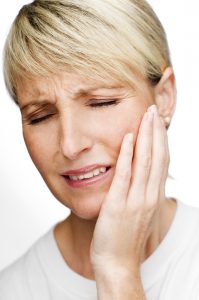 When you are facing a dental emergency, you need a caring dentist by your side to quickly address and treat the problem. Dental emergencies can occur at any time and take various forms. As a result, many are unaware of how to properly treat the situation. Many do not even know who to call. This causes an already frightening and stressful situation to become more challenging. As an emergency dentist in Northside Jacksonville, FL, we treat a variety of dental emergencies. With time of the highest importance, we have the information you need to react promptly to the situation while you receive emergency care.

Knocked Out Tooth
One of the most common and frightening emergencies occurs when a tooth gets knocked out. This is an emergency that requires prompt care. With the right care after the emergency and fast action from the dentist, we may be able to reinsert the tooth, allowing it to survive. When a tooth has been knocked out, hold the tooth by the crown and rinse it with water. Do not use any soaps or cleaners and do not dry the tooth. If possible, try to reinsert the tooth. If you are unsuccessful, place the tooth in a cup of milk and head to our office right away.
Broken Tooth
A tooth can break due to trauma or a weakened tooth finally gives way. No matter the cause, it can be quite painful. If a tooth has broken, swish warm water in your mouth, apply cold compresses to the outside of the mouth and use over-the-counter pain relievers. You will need to be seen within 12 hours of the emergency. During this time, avoid placing pressure or eating on the broken tooth.
Severe Toothache
Toothaches can occur for a number of reasons, but often they are the result of an infection known as a dental abscess. A dental abscess requires prompt care because the infection can spread to other teeth and even into the bloodstream. If you have a severe toothache, you need to call our office right away so we can find the underlying cause of the pain for the appropriate treatment.
Dislodged Tooth
Sometimes, a tooth may not be fully knocked out. Instead, it becomes dislodged from its proper position. If this occurs, gently try to place the tooth back into its correct position, but do not force it. If you are successful, bite on a piece of gauze to hold the tooth in place. Call our office immediately for emergency care.
Your Emergency Dentist
When facing a dental emergency, how you react and how quickly you receive care plays a significant role in the outcome of the situation. The sooner you receive care, the more likely the tooth can be repaired.
If you are having a dental emergency in Jacksonville, FL, we are here for you. We offer same day appointments for emergency care. Contact our office right away for an emergency appointment. We will treat the emergency while making you feel comfortable.
Comments Off

on Your Emergency Dentist in Northside Jacksonville, FL
No Comments
No comments yet.
RSS feed for comments on this post.
Sorry, the comment form is closed at this time.