August 14, 2016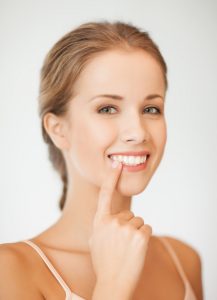 Are you too frightened to visit the dentist? You are not alone. It is estimated as many as 40 million people are afraid of the dentist. Dental fear causes roughly 36 percent of those with dental phobias to avoid the dentist. One of the most common reasons people are afraid of the dentists is due to fearing pain from dental procedures. While sedation dentistry is effective for helping those with phobias overcome their fear, not everyone is comfortable using sedation. Now, you can benefit from pain-free dentistry without sedation using one of the latest dental advancements. With the use of WaterLase, you will enjoy a pain-free visit to your dentist in Jacksonville, FL at North Jacksonville Complete Dentistry.

What is WaterLase?
WaterLase is an incredible dental tool that eliminates the need for dental drills and even anesthesia when used for many common dental procedures, like cavity treatment. The tool uses a combination of laser energy, water, and air to remove hard tissues. Since our teeth consist of water, when exposed to the laser, the water molecules are able to cut through the tooth. As a steady stream of water is continuously sprayed on the tooth, the tooth remains hydrated. As a result, you experience no heat for a virtually pain-free procedure.
What are the Benefits of WaterLase?
In addition to less pain, there are numerous benefits associated with WaterLase. Since you often do not require anesthesia, you will not experience any numbing sensations, allowing you to resume normal oral functions quicker. Procedures that involve the laser are also performed quicker. This adds convenience to your busy schedule because your appointment time will be shorter.
When compared to a traditional dental drill, WaterLase provides more accurate and precise results. The laser is thinner than dental drills, allowing for a specific area of a tooth to be treated without causing damage to surrounding tissues. In addition, dental drills can cause cracks in the teeth due to the spinning of the drill. With WaterLase, you do not have to worry about cracks or additional damage.
Use of WaterLase is also more hygienic than traditional drills. There is less risk for cross-contamination between patients because the tool works without direct contact. For added safety, the laser can also operate with single-use, disposable tips.
WaterLase Dentist in Jacksonville, FL
At North Jacksonville Complete Dentistry, we strive to provide our patients with complete comfortable care. By incorporating dental advancements into our procedures, we are better able to deliver high-quality results with less discomfort. Using WaterLase, we enhance the dental experience for all patients, including those who are not comfortable with sedation. We now use the laser in combination with various procedures, such as simple cavity filings or during root canals. As a cosmetic dentist in Jacksonville, FL we also use the laser with our cosmetic procedures, such as the treatment of small tooth cracks.
With a mission to provide comprehensive, complete, and comfortable dental care to our community, we invite you to give pain-free dentistry a try at North Jacksonville Complete Dentistry.
Comments Off

on Your Dentist in Jacksonville, FL for Pain-Free Dentistry
No Comments
No comments yet.
RSS feed for comments on this post.
Sorry, the comment form is closed at this time.