August 24, 2016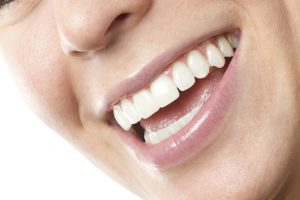 When it comes to dental care, many have heard the term "Complete Dentistry" but remain unaware what this service actually involves. There are different types of dentistry services with many different opinions on treatment plans. Complete Dentistry is a unique aspect of dentistry that involves addressing and evaluating the masticatory system as a whole. Under the philosophy that the head, neck, and mouth must all work together to promote both oral and overall heath, the area of focus is not strictly on the teeth, but the entire network of systems. At North Jacksonville Complete Dentistry, Dr. Johnson and Dr. Baxter provide Complete Dentistry through a patient-focused means to promote dental treatment. Together, they work to enhance oral and overall health as a dentist in Jacksonville, FL.

A Different Approach to Dentistry
Complete Dentistry takes a different approach to traditional dentistry. Instead of just treating a problem, we work to find the underlying cause of dental complications. We understand that oral and overall health go hand-in-hand. Both are directly impacted by one another. As a result, if there is one area within the network of nerves, muscles, or bones of the head, neck, or mouth that are not in harmony, there can be complications to the oral systems. For example, if you have a broken tooth, we will not only treat the broken tooth, but look to find the cause of the damage. We will look into why the tooth broke in the first place, such as if teeth grinding from a temporomandibular disorder placed too much strain on the tooth.
With the understanding that teeth cannot be separated from these systems and vice versa, we are better able to stop future oral health problems. In addition, we will also treat overall health problems that are caused by oral complications. For example, if you experience head or neck pain from an improper bite, we will realign the bite to promote both oral and overall health. By finding the root cause of the complications you are facing, we will save you time, money, and hassle by addressing these problems with the right solution. With the right diagnosis sooner, we are able to save you a lifetime of pain with quick intervention.
Complete Dentistry with Your Dentist in Jacksonville, FL
At North Jacksonville Complete Dentistry, we take pride in finding the root cause of your oral problems to increase your quality of life and health. We offer the specific services you need to protect your teeth from damage while repairing any damage that may have already occurred. With our various preventive, restorative, and cosmetic procedures, we will ensure your network of systems work together as intended. We offer all of the services you need under one roof while you benefit from the unsurpassed experience of our team of dentists. Combining our high-quality care with a high-tech dental approach, you will receive the complete dental experience with us.
Let us change your perspective on oral health care with Complete Dentistry. Contact your general and cosmetic dentist in Jacksonville FL today to experience a patient-focused dental treatment.
Comments Off

on Your Dentist in Jacksonville, FL for Complete Dentistry
No Comments
No comments yet.
RSS feed for comments on this post.
Sorry, the comment form is closed at this time.