August 3, 2019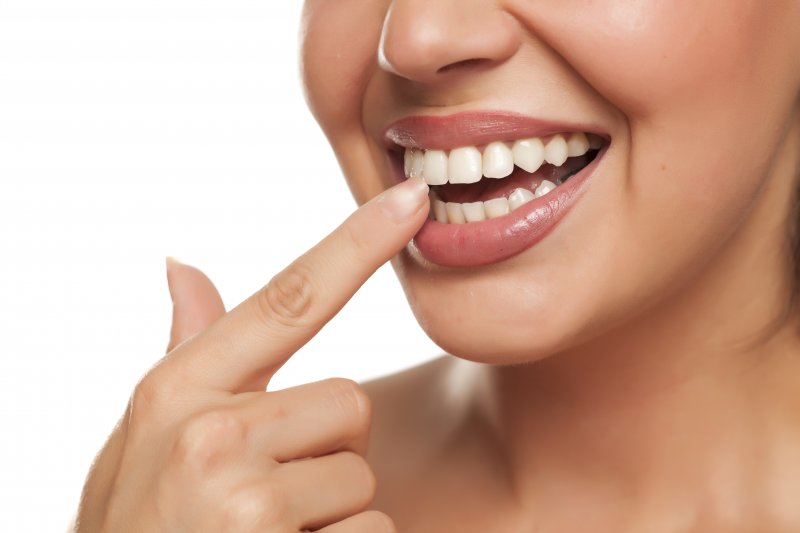 Are you seeing spots? When most people are asked this question, it's usually by an optometrist who is evaluating a person's sight. However, when asked by a dental professional, they're most likely referring to spots on your teeth. White spots occur as a result of minerals in the tooth enamel. This top dental layer needs to stay strong, so it can be a protective barrier should tooth decay, staining, or damage affect your teeth. Read on to find out why these tiny spots can occur and what you can do to prevent them.
What Causes White Spots and Should You Be Worried?
There are many reasons why white spots can develop on your teeth, but in order to determine if it's harmless or not, as well as what you can do to prevent them in the first place, you must know why they occur. If you were to ask a dental professional, they would tell you that white spots develop because of the following:
Lack of Water: When your mouth and body are dehydrated, not only can it negatively affect your salivary glands, leading to harmful bacteria growth and bad breath, but it can also impact your body.
Loss of Nutrients: Your body needs certain nutrients to function properly. For example, calcium, which helps strengthen your bones, is vital to ensuring your tooth enamel remains strong enough to keep bacteria out. If you have a nutritional deficit, this can cause white spots to form on your teeth.
Overuse of Fluoride: Children are much more prone to developing fluorosis. The reason for this is because they may be using too much toothpaste or ingesting it while brushing or rinsing their mouth. Although fluoride is one of the best things for your teeth, too much can be a problem and lead to white spots.
Bacterial Growth: Harmful bacteria can cause a lot of problems for your teeth and gums. If left untreated, bacteria has a way of stripping the mouth of the minerals it needs, causing white spots, gum disease, tooth decay, halitosis, and other conditions.
If you see white spots developing on your teeth, it's best to schedule an appointment with your dentist as soon as possible. While it might not be an immediate danger, it can lead to serious decay and/or damage to your teeth and gums. You and your dentist will need to take the appropriate actions to eliminate the problem and ultimately, the white spots.
What Can You Do to Prevent Them?
To prevent these spots from developing, there are certain steps you can take, including:
Drinking plenty of water throughout the day, but most especially when you first wake up, will help you stay hydrated, feel better, and if you're trying to lose weight, will most definitely aid in the process.
Conditions such as celiac disease can make it more difficult for a person to absorb certain nutrients, so if you have it, make sure to talk to your doctor about what you can do to make sure you're getting the nutrients you need.
Make sure you are aware of how much toothpaste your child is using to prevent the overuse of fluoride.
Brush your teeth twice a day for two minutes, floss at least once a day, and rinse with an antiseptic mouthwash to keep tooth decay and gum disease from occurring.
While white spots shouldn't be cause for panic, it is best if you seek treatment by your dental professional sooner rather than later. If you follow these tips, you will be well on your way to a spot-free smile!
About the Author
Dr. Ryan Johnson is a self-proclaimed dental nerd. A graduate of the University of Florida, he earned a bachelor's degree in finance before spending several years working in management and finance. Realizing his passion for helping people, he opted to pursue a Doctor of Dental Surgery degree from the University of Colorado School of Dental Medicine. Dr. Johnson and his team want you to have a healthy smile that increases your confidence. From preventive care to restorative and cosmetic dentistry services, you can rest assured they will help you achieve your dental goals. If you want to learn more about us and our services, contact us at (904) 751-4958.
Comments Off

on White Spots on Your Teeth? Find Out What They Are and If You Should be Concerned
No Comments
No comments yet.
RSS feed for comments on this post.
Sorry, the comment form is closed at this time.