November 15, 2018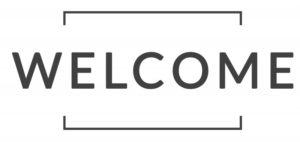 Have you noticed something different around here lately? As part of our continuous effort to improve the patient experience of all our guests, we recently completed a makeover of our dental website. Now, our website shares more custom photos and tells more of our story. At the same time, it includes the latest technology and makes us more accessible to everyone on the Internet. To learn more about the details behind the change, read on!
Providing a Better Dental Experience
In every way, we strive to make your time with us (whether online or in person) as enjoyable as possible. That's why our new website includes a number of mobile-friendly features such as click-to-call and one-click directions. Also, we now provide the option for you to download, print, and complete your patient forms before you come in for your visit. This enables us to review any updated information before you arrive and makes it possible for your appointment to start on-time.
Other features include the ability to make online appointment requests and to read more in-depth information about the latest technology and advanced services we provide.
Making It Personal
When people search for a dental practice to call home, they typically want to learn as much as they can about the dentist and the team members. Where did they go to school? What are their qualifications? Also, it is nice to know a little about our interests away from the practice. Our connection to the community and shared interests are critical to our success. With our new website, we share more information about the interesting things we do to advance our professional qualifications, our families, and the overall personality of our practice.
Reaching More Patients
The decision to launch a new website was an easy one. In fact, it was just a small part of our overall dental marketing efforts. We realize new patients find us in many different ways, and we want to be open to all of them. Referrals from other patients – like you – are the foundation of our success. We want these folks to be impressed with what they see when they visit our website. At the same time, many people rely on Google searches to find their dentist. This means something called SEO for dentists is important to us. Our new website helps with that.
Of course, we network with insurance companies, sponsor community outreach activities, and hire outside experts to help put us in the right places at the right times. The ultimate goal is for our practice to help more families and individuals across North Jacksonville smile.
About the Author
Ever since starting his practice in 1996, Dr. William D. Baxter has been committed to providing the best care for his patients. After opening, he added Dr. Ryan Johnson to North Jacksonville Complete Dentistry, allowing even more patients to get the quality dental care they need. Together, they combine their expertise and passion for dentistry to offer exceptional dental services. If you have questions about the new website or the practice, don't hesitate to contact Dr. Baxter and Dr. Johnson.
Comments Off

on Welcome to Our New Website!
No Comments
No comments yet.
RSS feed for comments on this post.
Sorry, the comment form is closed at this time.