October 14, 2019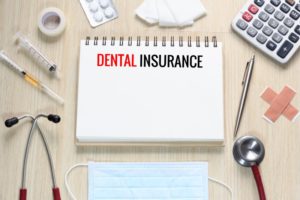 According to the National Association of Dental Plans, almost 250 million Americans have some form of dental benefits. Are you among that number? If so, are you using your benefits to the full? Habits like using your dental insurance only for emergencies or just visiting the dentist once a year put both your oral health and your money at risk. Let's talk about why you should use your benefits to the full and how you can do so.
Remember that Benefits Expire
Is your dental plan a PPO policy? PPO policies are great because they allow you to visit any licensed dentist and still use your benefits. However, they do come with some fine print. Most PPO plans enforce an annual maximum, which is the most that the insurance company will pay out for approved treatments within a calendar year. If you do not use all of that money by December 31, the unused funds disappear. They do not roll over into the following year. Therefore, you could be losing out on hundreds of dollars' worth of benefits annually if you do not keep up with recommended dental treatments.
Schedule a Year-End Checkup
One way to get more out of your policy is to make sure you attend as many preventive appointments as your plan allows. Most PPO plans provide 100 percent coverage for two checkups and cleanings each year, which means that you could visit your dentist for absolutely nothing out of pocket. Regularly attending these routine visits can go a long way toward helping you avoid serious oral health problems — and the costs associated with them — down the road.
Plan for Recommended Treatment
If your dental exam makes you aware of any developing oral health issues, you may still have time to get those treated in 2019. But what if you have a significant problem that requires a major, costly procedure? You might be able to break up the treatment across multiple appointments between this year and next. You may therefore be able to use two annual maximums rather than one.
If you have a flexible spending account (FSA), you might consider using that to pay for what your insurance does not cover (insurance usually covers 50 percent of the cost of major treatments). FSA funds typically expire at the end of the year. However, many of them have a slight grace period that will extend into 2020.
Ask for Help
If you aren't quite sure how your plan works, don't be shy about asking for help. The team at your dentist's office can verify your coverage, file your claims, and more. Plus, if they are in-network with your insurance policy, they may be in an especially good position to help you maximize your benefits and navigate the nuances of your coverage.
2019 dental benefits are about to expire! Now is the prime time to make sure you are getting all you can out of your coverage!
Meet the Practice
North Jacksonville Complete Dentistry is proud to provide comprehensive oral health services to our community. We are an insurance-friendly practice, and we are in-network with several major providers, including Delta Dental, BlueCross BlueShield, and more. To learn more about our practice or our payment policies, contact us at 904-751-4958.
Comments Off

on Use Your 2019 Dental Insurance Before It Expires!
No Comments
No comments yet.
RSS feed for comments on this post.
Sorry, the comment form is closed at this time.