May 19, 2023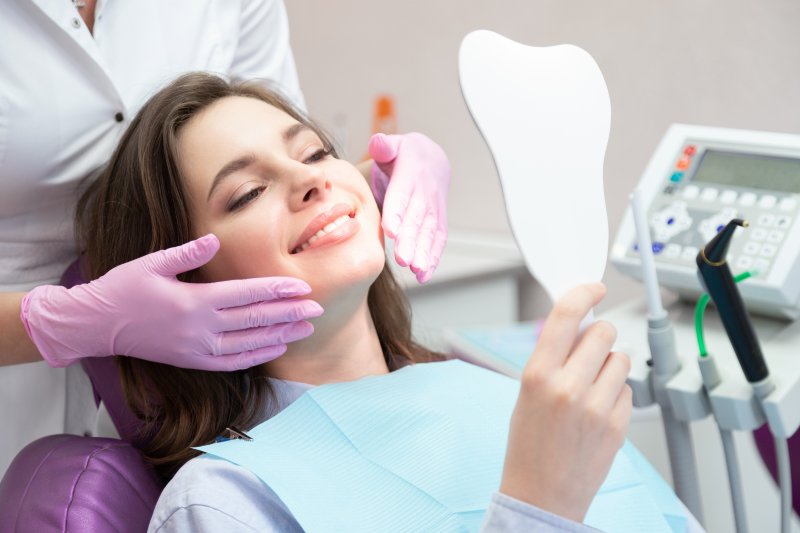 May is nearly over, so summer is truly here now. Jacksonville weather is heating up, and many are headed for nearby beaches! You thus might want a non-invasive way to improve your grin. Such a procedure can offer a vacation-ready smile with little hassle. Fortunately, one field has you covered: non-invasive cosmetic dentistry. This dental work has simple methods with great effects. Your local dentist can even prove it. So, here's a summary of non-invasive cosmetic dentistry and its treatments.
What Exactly is Non-Invasive Cosmetic Dentistry?
Non-invasive cosmetic dentistry enhances smiles without being involved. Namely, it consists of aesthetic dental work that doesn't feature surgery, anesthesia, or major recovery periods.
Given the field's nature, many patients see it as highly convenient. Non-invasive cosmetic procedures are pain-free, easy to implement, and don't take long. They'll give you noticeably positive results without causing discomfort or scheduling problems.
Examples of Non-Invasive Cosmetic Dental Work
Many (or even most) cosmetic dental services aren't invasive. Some of the best-known of these are:
In-Office Teeth Whitening
Teeth whitening – as you'd expect – directly brightens your tooth enamel. The result is typically a grin ranging from six to eight shades whiter.
Whitening isn't invasive at all. It applies a peroxide solution to your teeth, which are then exposed to laser light. After a few cycles of this light exposure, your smile will be brighter and more appealing. The treatment doesn't take more than an hour at most.
Dental Bonding
Unlike whitening, dental bonding uses tooth-colored resin. It applies this material onto teeth to hide chips, cracks, and minor stains. This treatment also has the perks of being quick, cheap, and lasting with proper care.
Dental bonding isn't invasive, either. Teeth don't need to be prepped to receive its resin. Rather, a dentist can safely place and shape the substance onto each tooth. After 30 to 60 minutes, this action will mask the flaws.
Porcelain Veneers
Veneers are thin shells placed on the fronts of teeth. They hide a wide range of smile flaws – chips, cracks, stains, etc. Made with porcelain, they produce beautiful effects and can be a tad pricey.
Veneers involve prep work, but this is a minor step. Placing them requires a dentist to remove some of your enamel. Still, no surgery or recovery is needed for this treatment.
In the end, non-invasive cosmetic dentistry elevates your grin without issue. So, talk to your local dental provider soon about the options above!
About the Practice
North Jacksonville Complete Dentistry is based in Jacksonville, FL. Led by Drs. Bradberry, Truong, and Baxter, our practice embodies comprehensive dental care. As such, we offer preventive, cosmetic, and restorative services customized to each patient's smile. We're even equipped to perform emergency dentistry services like root canal therapy and tooth extractions. For more information or to book a visit, you can reach us on our website or by phone at (904)-751-4958.
Comments Off

on 3 Non-Invasive Ways to Improve Your Smile's Looks
No Comments
No comments yet.
RSS feed for comments on this post.
Sorry, the comment form is closed at this time.