February 22, 2023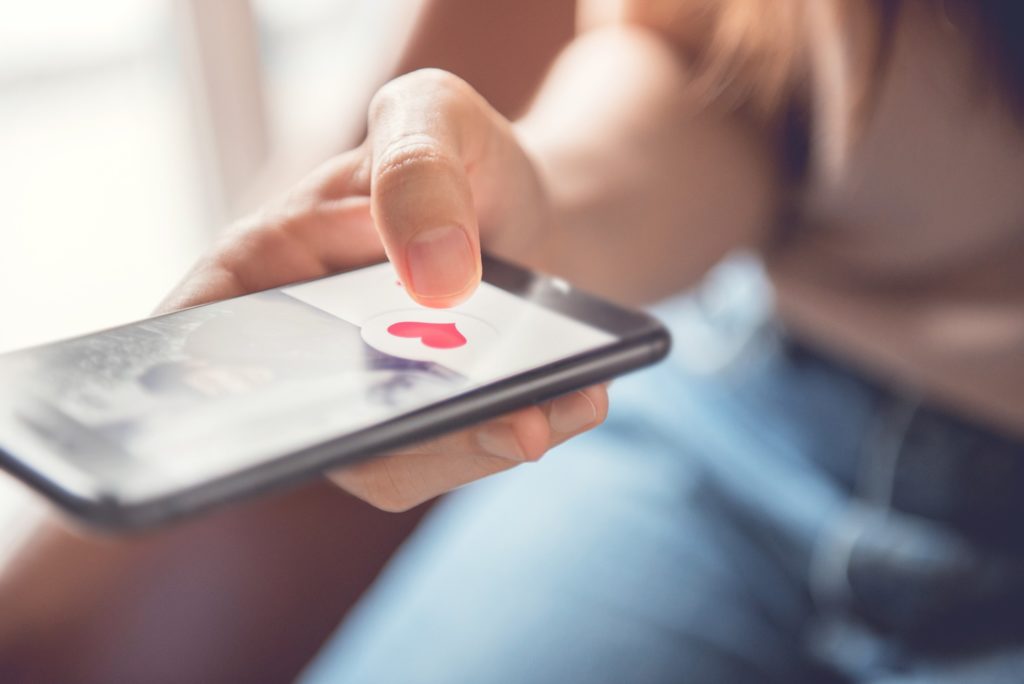 Does the Valentine's Day season have you feeling unlucky in love? According to a recent Match.com survey, improving your chances of finding it could be as simple as improving your oral health! To learn three ways your smile affects your love life, read on.
Reason #1: Teeth Talk
At first, hearing that 74% of the women surveyed said that good oral health is one of the sexiest qualities a prospective partner can have may sound a bit silly. However, the condition of your teeth says a lot about you – from what you're eating to how much you drink or smoke! This correlation is the reason why 25% of women said they would end a relationship with someone who didn't brush twice a day and 58% of men listed healthy teeth as a "must have" feature.
If you've neglected your oral health recently, don't get discouraged – there is no time like the present to turn over a new leaf! Habits like brushing twice a day, flossing daily, and visiting your dentist every six months for a checkup and cleaning will help you maintain a healthy, happy smile year-round.
Reason #2: Bad Breath Is the Most Common Dating Turn Off
Another impressive statistic: the survey found that up to 85% of people listed bad breath as a dating turn-off. Furthermore, more than 60% of people said they broke up with someone because of it while roughly 20% said that was the reason things ended with their partner. This discrepancy means that many people in the dating game may simply be unaware that this is the obstacle stopping their love life from truly taking off!
If you're struggling with bad breath, there are a few things you can do. The first is to schedule an appointment with your dentist. That way, they can pinpoint if another health issue, like a large cavity or gum disease, is the root of the problem. Next, implement a solid at-home oral hygiene routine to keep your oral health in pristine condition – and don't forget to clean your tongue! On the actual date, don't eat anything like garlic or onions, and keep a pack of sugar-free gum on hand to keep your breath fresh throughout the evening.
Reason #3: Your Smile Affects Your Confidence
Confidence is key when dating. Unfortunately, one in three adults between the ages of 18 and 34 are reluctant to smile because they are insecure about their teeth, which can be interpreted as untrustworthiness, disinterest, or aggression. Conversely, a study from the American Academy of Cosmetic Dentistry found that a great smile made people look successful, intelligent, and wealthy. In short, feeling confident and smiling go hand-in-hand when it comes to creating a great first impression.
If you're hesitant to smile because your teeth are crooked, misaligned, chipped, or otherwise imperfect, then schedule a consultation with your cosmetic dentist. They can learn about your concerns and smile goals before creating a custom treatment plan that will make your dream smile a reality!
About the Practice
North Jacksonville Complete Dentistry is a top-rated dental office that proudly offers everything from essential preventive care to smile-transforming cosmetic dentistry. So, you can turn to our friendly and knowledgeable team no matter what your dental needs are! If you'd like to schedule an appointment or learn more about how we can help you achieve a healthy, beautiful smile, then visit our website or call (904) 751-4958.
Comments Off

on Your Smile Affects Your Love Life – Here's How!
No Comments
No comments yet.
RSS feed for comments on this post.
Sorry, the comment form is closed at this time.