December 11, 2019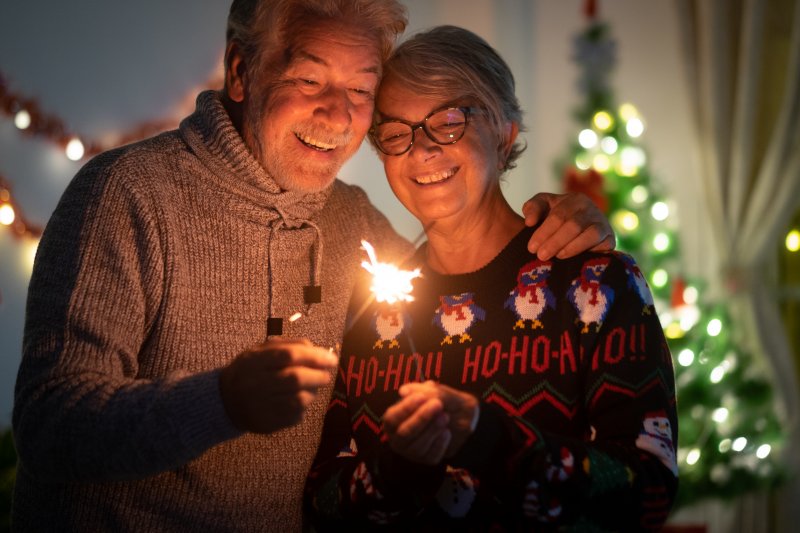 You probably haven't included a trip to the emergency dentist in your holiday plans, but if you skip out on your oral hygiene routine once too often or overindulge on seasonal sweets, you could end up with cavities and cracked teeth during what's supposed to be a time of joy and celebration. The good news is that there's plenty you can do to keep your teeth safe even during the hustle and bustle of the season. Follow these 3 simple steps to keep your smile intact and avoid a holiday dental emergency.
1. Be Selective About What You Eat
From candy canes to caramel to pie, there's seemingly no end to the delicious snacks that are served around this time of year. Unfortunately, that means there's also plenty of chances to introduce the sugar that eventually leads to decay into your mouth. It's important to be choosy about what you're eating; make sure you're eating plenty of fruits and vegetables along with whatever treats you're indulging in. Try to save sugary foods for meals, which is when you produce more saliva to wash away potentially harmful food particles.
While it's okay to still enjoy something sweet on occasion, when possible you should avoid:
Hard foods such as candy canes and popcorn kernels that could crack a tooth.
Sticky treats such as caramel that cause sugar to stick to your enamel.
Red wine that can stain and weaken your teeth.
2. Keep Your Mouth Clean
If you're eating more sugar than usual, it's more important than ever to make sure you're practicing good oral hygiene. Obviously, that means brushing and flossing at least twice a day, but you can also:
Drink plenty of water to get rid of leftover sugar and other bits of food.
Chew sugar-free gum after eating something sweet to boost saliva levels.
Rinse with salt water to reduce the amount of harmful bacteria in your mouth.
3. Be Aware of Your Stress Levels
Most people – 69%, to be exact – tend to feel stressed during the holidays for various reasons, from lack of time to the need to buy presents. When you're suffering from stress, you might grind or clench your teeth at night, which could cause chips or fractures; also, your immune system could become less effective and leave you more vulnerable to gum disease. If the pressure of the holiday is starting to affect your health, talk to your dentist and general doctor about ways you can control it while mitigating the damage.
If you can, it's a good idea to make an appointment with your dentist during the holiday season. Not only can they give you more tips for protecting your pearly whites, but they can also find and address any potential oral health issues before they really have a chance to do damage!
About the Author
Dr. Ryan Johnson loves giving back to his community at his practice, North Jacksonville Complete Dentistry. He is currently pursuing a Fellowship with the Academy of General Dentistry so that he can bring his patients the best dental care in a wide variety of situations, including emergencies. To schedule an appointment at his Jacksonville location, visit his website or call (904) 751-4958.
Comments Off

on Holiday Survival Guide for Your Smile: 3 Tips for Avoiding Emergencies
No Comments
No comments yet.
RSS feed for comments on this post.
Sorry, the comment form is closed at this time.