August 25, 2017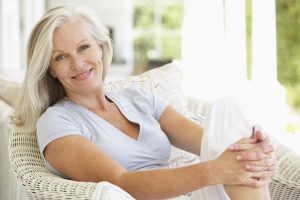 Chocolate or vanilla? Mac or PC? Life is always better with options. And when you've lost teeth, you will realize you've got a number of them to choose from — like dental implants and dentures on Dunn Avenue. Which one is right for you? The answer is, well, it depends. Tooth replacement needs vary from patient to patient based on a number of factors, including your age, budget, health, and personal smile goals. Keep reading to find out which may be best for you from the team at North Jacksonville Complete Dentistry!
Why Tooth Replacement Matters
When you've lost a tooth, you're suddenly at risk of a number of oral and overall health effects. Your jaw needs your teeth roots to receive the nutrients and blood flow that keeps it healthy and whole. Without them, the jaw shrinks and weakens. And having a gap in your smile also encourages the surrounding natural teeth to drift out of place, causing alignment issues and leaving you more vulnerable to tooth decay and gum disease.
Tooth loss can happen for a number of reasons — from insufficient dental hygiene to injury and even genetics. But no matter how it occurs, finding an effective replacement is important for your continued oral health. Dental implants or dentures keep your remaining natural teeth in place and restore your ability to eat, speak, and smile with ease and confidence.
Dental Implants: A Comprehensive Solution
For eligible candidates, dental implants provide the very best option in tooth replacement. They are prosthetic roots that can support a single crown, bridge, or denture. Because dental implants take the place of the tooth's supportive root structure, they stabilize the jaw bone to promote better oral and overall health. Dental implants have a success rate of over 98% and can last a lifetime with proper maintenance.
The benefits of dental implants include:
Comprehensive replacement mimics natural tooth structure

Natural-looking

No need for denture creams or adhesives

Supports oral and overall health

Can correct previous dental misalignments

Allow for easier eating and proper nutrition
Many adults are eligible for dental implants — you should be in good oral and overall health in order to properly heal from the placement procedure. If you are a good candidate for implant dentistry, we will strongly recommend this replacement option.
Dentures: Efficient and Affordable
For patients who are not eligible for dental implants or those who are on a tighter budget, dentures can provide a wonderful alternative. There's no surgery required, they're faster than dental implants, and they're still a great way to restore your smile. 
Dentures are a set of prosthetic teeth affixed in a base that looks like your gum tissue. A partial denture replaces several missing teeth, and a full denture takes the place of a full arch on the upper or lower jaw.
To create a denture, we'll take a mold or impression of your teeth and send it along with your treatment plan to our trusted dental lab. You will return to our office a couple of weeks later, once the denture has been created and is ready for use. We'll show you how to use it, walk you through maintenance, and then send you on your way with a new, complete, and beautiful smile!
Missing Teeth? Talk to Us Today!
If you're dealing with the effects of tooth loss, it's time to act. Get in touch with your trusted dentist to get started with dentures or dental implants on Dunn Avenue. We invite you to request an appointment today!
Comments Off

on Comparing Dental Implants vs. Dentures on Dunn Avenue
No Comments
No comments yet.
RSS feed for comments on this post.
Sorry, the comment form is closed at this time.