November 22, 2017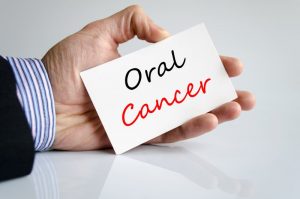 Which disease kills nearly 10,000 people each year and affects nearly 50,000? If you guessed oral cancer, you're absolutely right. This devastating and serious condition doesn't get a lot of attention in the media, but it is nothing that should be taken lightly. In fact, it is a good idea for everyone to make a screening for oral cancer in Jacksonville part of their annual routine. What will your dentist look for during the screening?
A Visual and Tactile Examination
Some signs of oral cancer are easy to discern with the eyes. Even if you don't see them when you look in the mirror, you dentist might spot them during your screening. A tactile examination, during which your dentist will use their hands to look for signs of cancer, is also important because it could reveal things that aren't yet visible. Some indicators of potential trouble include:
Red, white, or swollen patches on the gums or cheeks
Other discoloration in the mouth
Facial asymmetry
Rough patches on the tissue in or around your mouth
Enlarged lymph nodes in the neck
It's Important to Know Your Own Body
Some potential symptoms of oral cancer aren't things that your dentist in Jacksonville can see or feel, which is why it's important that you mention it if you've been experiencing any of the following:
Unexplained changes to your voice
A persistent cough
Bad breath that won't go away
Pain when swallowing
Any unusual pain in your mouth, ears, or face
Unexplained bleeding in your mouth
Is Screening Really That Important?
Screening for oral cancer is important for everyone, but it is especially vital that certain groups get screened because they are at a higher risk for developing the disease. Your dentist might ask you some questions about your lifestyle and habits and strongly encourage you to get screened if any of the following are true about you:
You regularly use tobacco products
You consume a lot of alcohol
You spend a lot of time outdoors
You are a man
You've contracted the human papilloma virus
You have a weakened immune system
What If the Dentist Notices Something?
If your dentist notices that you have some of the signs of oral cancer, that doesn't mean for a certainty that you have the disease. You'll need to get a biopsy before you receive an official diagnosis. If tests come back positive, your medical care provider will talk with you about treatment options.
The good news is that, even if you are diagnosed with oral cancer, your chances of beating it are high if you catch the disease early on. That's why screenings are so vital. Taking a bit of time every year to ask your dentist to look for signs of cancer could save your life!
About North Jacksonville Complete Dentistry
At North Jacksonville Complete Dentistry, we always strive to provide comprehensive dental care, which includes thorough oral cancer screenings. If you think you should get screened, or you have questions about anything related to your oral health, please get in touch! You can contact us at 904-751-4958.
Comments Off

on What Does a Dentist Look for During an Oral Cancer Screening?
No Comments
No comments yet.
RSS feed for comments on this post.
Sorry, the comment form is closed at this time.