November 5, 2017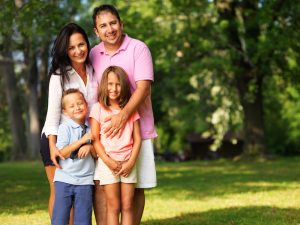 The clock is winding down on 2017 — and when the ball drops on New Year's Eve, we'll be closing the book on one big year. If you and your family have dental insurance, you could also be saying goodbye to potentially hundreds of dollars worth of unused benefits!
Your dentist in Jacksonville wants to help you rescue those funds in November and December. Now's a great time to schedule a checkup and cleaning, complete any unfinished dental care, and take care of anything else you've been putting off. Keep reading to learn how we can help you take advantage of your 2017 benefits before they slip away today!
Dental Insurance Doesn't Roll Over
Many people fail to make the most out of their dental insurance benefits simply because they are not quite clear on how it works. Think of insurance more like a benefits plan — rather than covering you in the event of a catastrophic or unexpected event, having dental insurance is like signing up for a prepaid plan at your dentist's office.
In exchange for a monthly premium that usually ranges around $50, you are eligible for discounts on the services you need to maintain a clean, healthy smile. Your insurance plan may pay up to $1,000 for care per annual year after you meet your deductible. But, because your benefits do not roll over, any money that is left over on December 31 will expire, and you will have to meet your deductible all over again in the next year.
Healthy Smiles Are Built on Prevention
Your insurance works to help you avoid the need for costly and complex care by making preventive care "free." You pay for two checkups and cleanings with an annual set of X-rays through your monthly premium, so make sure you take advantage of these appointments from year to year.
During a preventive exam, our dental hygiene team will remove plaque and all the tartar that has had the chance to build up in 2017. Then, we'll take X-rays if you haven't had any for the year. These help us get a more in-depth view of what's going on between and underneath the surface of your teeth.
Schedule an Appointment ASAP!
Our schedule is filling up fast around the holidays, so contact our office today to get the most convenient appointment.We are pleased to be in-network with a number of providers. And even if we're not, we are happy to file and process claims for all insurance plans.
Let us know you are working to maximize your dental insurance benefits when you call to book an appointment. We can perform a verification of benefits to find out whether or not you have leftover funds for 2017. If you do, that's great news for your smile… and your wallet!
About the Authors
Dr. Ryan Johnson is a general dentist providing comprehensive dental care to patients of all ages. To learn more about his services or to schedule an appointment with the general, restorative, and cosmetic dentist Jacksonville trusts, you are invited to contact the office at 904-751-4958.
Comments Off

on Visit Your Dentist in Jacksonville Before the Year's End!
No Comments
No comments yet.
RSS feed for comments on this post.
Sorry, the comment form is closed at this time.