December 20, 2020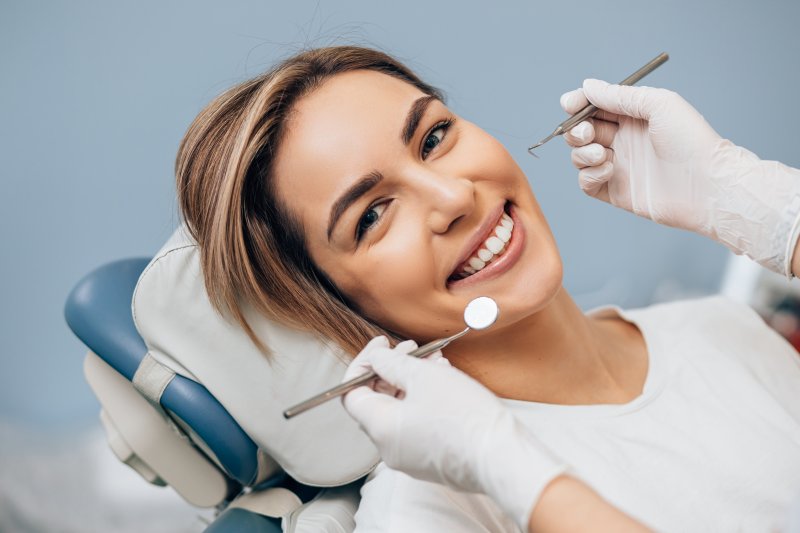 Dislike going to the dentist? Millions of people find plenty of reasons to cancel, reschedule, or simply forgo regular oral healthcare on a daily basis. Unfortunately, this type of neglect can lead to some of the most harmful and complex dental problems, resulting in emergency and restorative care that is not only timely but also costly. A dentist in North Jacksonville shares 3 reasons you'll want to rethink your decision to skip your next appointment, especially if you want to maintain a healthy, decay- and damage-free smile.
Cavity Formation
If you'd rather skip out on your next dental appointment, you might want to consider the possibility of developing cavities as a result. No matter if they form because you're eating too much sugar or starch or you lack proper oral hygiene, the truth is that your tooth enamel will begin to break down, eventually causing this outer layer to collapse and form a cavity. There is no amount of at-home brushing and/or flossing that can clear away hardened plaque and tartar that are the main culprits for such a development, which is why professional cleanings are essential.
Your dental team has the necessary equipment and instruments to remove harmful particles and plaque, helping you to avoid tooth decay.
Gum Disease
During a typical checkup and cleaning, your dental team will measure your gum pockets to determine their depth and make sure you are not at risk for periodontal disease. Should there be a build-up of plaque around your teeth and gum line, they will remove it before a possible infection occurs and begins to attack the soft tissues.
But this process is only possible if you keep your regular dental appointments. Without them, you may notice your gums becoming red, inflamed, and tender to the touch. They might also bleed when brushing and/or flossing. This early stage (gingivitis) can be reversed if proper steps are taken (i.e., regular cleanings and proper at-home oral care); however, if allowed to escalate, it can lead to periodontitis and result in bone and tooth loss as well as infection spreading throughout the bloodstream and causing everything from diabetes, heart disease, and even neurological disorders.
Costly Restorative Treatment
The time and cost of receiving restorative treatment will have you wondering why you chose to skip your regular cleanings in the first place. Yes, these visits do take some time, but when you consider the alternative, which can be hours or a multitude of visits to fix preventable problems, you'll likely wish you had devoted time to twice-yearly cleanings.
Dental fillings, crowns, and periodontal therapy can be costly depending on the severity of your problem. If more serious issues occur, you could be looking at root canal therapy, tooth extraction, and even dentures or dental implants to restore your smile. Needless to say, the cost can quickly add up.
Instead of looking for an excuse to bypass your next dental cleaning, think of the money you'll save by seeking preventive care early on. By taking minimal time out of your day to ensure better oral health, you'll get to enjoy a healthier, happier smile for the rest of your life.
About the Author
Dr. William Baxter is a trusted North Jacksonville dentist who is a graduate of The University of Pennsylvania School of Dentistry and a United States Coast Guard veteran. Opening North Jacksonville Complete Dentistry in 1996, he and his team continue to provide comprehensive care to individuals living in the area. Offering optimal preventive services to help patients maintain healthier smiles, he encourages everyone to keep their six-month appointments to avoid many of the most common dental problems. If it's been a while since your last visit, contact us at (904) 751-4958.
Comments Off

on 3 Reasons You Don't Want to Skip Your Next Dental Cleaning
No Comments
No comments yet.
RSS feed for comments on this post.
Sorry, the comment form is closed at this time.