July 10, 2017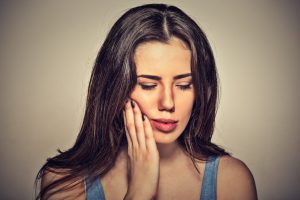 Dental problems are practically impossible to avoid in a full lifetime. That doesn't mean that when one strikes, you want to be bogged down with the inconvenience of getting your smile fixed over the next few weeks. Not only that but suffering from tooth pain while you wait to have your smile restored simply isn't acceptable. Especially, when your local dentist in Dunn Avenue has the advanced technology to address and solve your dental issues much fast than other practices—in one appointment, in fact! If you've never heard of CEREC technology, you probably have a few questions on how it can help you.
Can CEREC technology really create a dental crown in one visit?
Many dentists and patients alike call CEREC dental crowns "same-day dental crowns." We can complete the process of examining your dental issue, digitally mapping and creating your dental crown, and also placing it all in one visit. Believe it or not, it takes just about an hour from beginning to end. North Jacksonville Complete Dentistry works to eliminate the painstakingly long impression process—even the messiness! Our patients also don't have to wear temporary dental crowns until the lab sends back their permanent restorations, either. When you leave our office, that particular tooth will have been restored.
What are CEREC dental crowns created of?
Instead of using metal materials that some patients can even be allergic to, all of our CEREC dental crowns are created with a tooth-colored, high-quality dental materials. This makes them biocompatible and plaque-resistant (although it's still important to brush and floss your teeth!). You don't have to worry about your dental restoration sticking out from the rest of your smile like a sore thumb. Your dental crown will look just like the rest of your teeth.
How long do CEREC dental crowns last?
Dental crowns created with CEREC in Jacksonville can last at least a decade with the proper care. Patients have reported that they've lasted over 30 years! It's important to protect your crowns from excessive teeth clenching, grinding, and eventually cracking by being proactive with preventive care.  Patients who routinely grind or clench their teeth will need to consider investing in a custom mouthguard from their trusted dental professionals.
Why would I need a dental crown?
There are different situations where our dental professionals will recommend CEREC dental crowns. Since dental crowns are a protective cap, North Jacksonville Complete Dentistry may recommend a dental crown if:
You just had a root canal.
You cracked or broke a tooth.
You have severe tooth decay.
You need a large filling.
You just had a dental implant installed.
A dental bridge needs to be supported.
How can I get my CEREC dental crown?
Like we mentioned earlier, getting a CEREC dental crown is much quicker and more convenient than your normal dental crown. Our experts here at North Jacksonville Complete Dentistry will need to evaluate your dental issue and determine whether dental crowns are the right solution. In most cases, if that's what you need, we will restore your smile right then and there! Contact us today to get started.
Comments Off

on Get a Single Visit Crown by Your Dentist in Dunn Avenue
No Comments
No comments yet.
RSS feed for comments on this post.
Sorry, the comment form is closed at this time.