July 19, 2021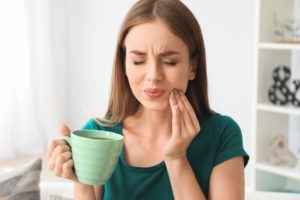 No matter how much effort you put into your oral healthcare routine, it's impossible to completely prevent dental emergencies. These urgent issues are often surprising and stressful even without worrying about whether your dental care is covered by insurance. That's why your dentist has included some important information on how coverage works for emergencies. Read on to get peace of mind and learn about what to expect if you ever need emergency dentistry.
First, What is a Dental Emergency?
A dental emergency is an urgent issue in the mouth that is usually painful. Most dental emergencies are caused by poor oral healthcare like not brushing, flossing, or seeing the dentist regularly. Cracked, broken, or lost teeth are common examples, but toothaches and infections are also emergencies. When in doubt, the easiest way to know if you have a dental emergency is if you're experiencing discomfort that takes away from your normal activities or thoughts. As soon as you notice a problem, contact your dentist right away because it will only get worse if left untreated.
Where Should You Go for a Dental Emergency?
If you have a dental emergency, your first call should be to your dentist. They have the training and technology to get you out of pain and back to smiling. However, if you're experiencing a potentially life-threatening situation, visit an urgent care facility immediately. This includes problems with breathing, deep facial wounds, jaw fractures, serious infections, and more. Notably, you will not be able to use your dental insurance benefits at the ER, which is another reason why the dentist's office is always your best move unless the problem is lethal.
Are Dental Emergencies Covered by Insurance?
Dental insurance plans will vary, so it's important to always check with your provider to see your specific coverage. However, most plans will follow the 100-80-50 model. This is where preventive visits like checkups and cleanings are 100% covered, minor treatments like fillings have 80% coverage, and major procedures like dental crowns or dentures are 50% covered. Your dentist offers treatments associated with dental emergencies like tooth extractions, root canal therapy, and dental crowns, which will be covered by at least 50% with most dental insurance plans.
Additionally, many plans will include one emergency exam for the year. Keep in mind that almost all insurance plans have annual maximums, which are usually around $1,000 to $1,500 – this is the most your provider is willing to pay for your dental care in one year. If you already have met your maximum, you may have to pay more out of pocket for your dental emergency.
Don't let the confusing world of insurance get in the way of necessary dental care. Now that you know the in's and out's of dental emergency coverage, you can have confidence and peace of mind if an urgent problem ever happens!
About the Practice
At North Jacksonville Complete Dentistry, our team of experts offers a variety of amazing dental services that get patients out of pain. We also accept a wide range of insurance plans. For any questions, or to schedule an appointment, we can be reached through our website and by phone at (904) 751-4958.
Comments Off

on Are Dental Emergencies Covered by Insurance? Find Out Here!
No Comments
No comments yet.
RSS feed for comments on this post.
Sorry, the comment form is closed at this time.