November 2, 2018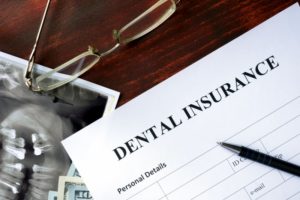 Did you know that each year, billions of dollars in dental benefits are wasted? Most dental insurance plans have a deadline of December 31st, so any dental benefits that are unused will be gone forever when New Year's is here. If you have dental insurance, don't let your hard-earned dental dollars go to waste. Keep reading to discover reasons to use your dental insurance in Jacksonville before the year ends!
What's Your Yearly Maximum?
Your Yearly maximum is the most money your dental insurance plan is willing to spend on your dental work in one year. The average yearly maximum is around $1,000, but it can vary from plan to plan. The key is to know your maximum, and to try to reach it each year to get the most out of your dental insurance. Your maximum doesn't rollover into the next year, so its important to try to reach or exceed it to help out your pocketbook.
What's Your Deductible?
Your deductible is the amount of money you must pay out of pocket before your insurance steps in to help out with dental costs. This fee can vary, and you may pay a higher deductible if you see an out-of-network dentist. The average deductible is around $50 per year, and this also restarts with the new year.
Do You Pay Premiums?
If you pay premiums, you should definitely cash in on your dental benefits. Premiums come out of every paycheck to help you out with dental costs. The only problem is if you don't see the dentist, you're wasting money every year. Even if you don't need treatment, preventive visits are typically 100% covered. You should see your dentist twice a year for routine checkups and cleanings to prevent dental issues like cavities and gum disease.
This is the best way of utilizing your benefits to their fullest potential. If you have treatment needing to be done that's already approved, you should have it done before the end of the year to get the most out of your benefits.
Do You Have Any Dental Issues?
Besides saving money by using your benefits, your dental insurance will also help keep you healthy. Prolonging visits to the dentist can actually put you at risk for more extensive and expensive procedures in the future. Your best bet is to schedule routine checkups with your dentist to keep your oral health in tip-top shape.
Now that you know why it's important to see your dentist before the end of the year, do you have an appointment scheduled? Contact your dentist in Jacksonville to use your benefits and keep your teeth healthy!
About the Practice
Dr. Ryan Johnson and Dr. William Baxter enjoy providing high-quality dentistry to all of their patients. They want you to receive the treatment that you need, which is why they accept various major dental insurance plans. They currently practice at North Jacksonville Complete Dentistry, and they can be contacted through their website or by phone at (904) 549-6979 for any questions.
Comments Off

on Use Your Dental Insurance in Jacksonville Before It's Too Late
No Comments
No comments yet.
RSS feed for comments on this post.
Sorry, the comment form is closed at this time.