February 16, 2021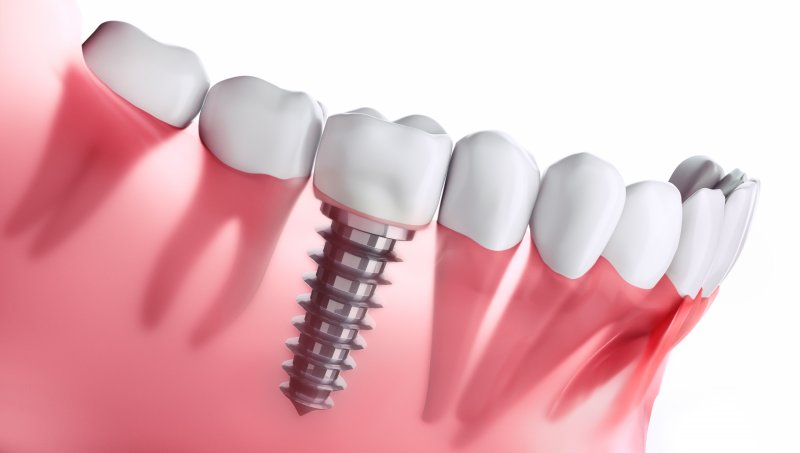 Choosing the right method for tooth replacement should take time. With many options available, making sure you select the right treatment for your needs should involve consulting with your trusted dentist, researching procedures, and considering the overall cost. While it may seem as if dentures or fixed bridges are more reliable and cost-effective, you should spend some time learning how dental implants in Jacksonville can offer much more when it comes to your time and money. Before you move forward with treatment, read on to learn the basics about dental implants and why they're considered the gold standard for tooth replacement.
What are Dental Implants?
Dental implants are superior prosthetics that offer a permanent solution to replacing missing teeth. Known for their versatility, you can expect them to be a reliable option no matter if you are missing one, multiple, or an entire arch of teeth. Made from various materials, titanium is most commonly used because of its ability to easily fuse with bone and tissue.
These unique restorations are surgically placed into the jawbone and mimic the natural tooth structure, allowing you to enjoy a truly restored smile from the root to the crown.
How are They Placed?
Unlike some dental offices that must send patients to a referred specialist for placement, your dentist can provide start-to-finish treatment in-house, making it a more enjoyable and convenient experience.
Using advanced dental technology to map out the placement of your implants, your dentist will go over the entire process during an initial consultation, making sure you are eligible for treatment. Once given the green light, you will schedule to have your implants surgically placed.
During the actual procedure, you will be administered local anesthesia to ensure the appropriate areas of your mouth are numb. Making one or more small incisions in your gums, the dentist will carefully angle and place each implant into the appropriate socket before closing the tissue. Once the surgery is complete, you will return home for a period of 3-6 months and wait for osseointegration to occur. This is when the implants, bone, and tissues fuse to create a solid foundation for your customized restoration.
Once you're fully healed, you will return to receive a metal abutment that connects the implant and restoration before finally receiving your custom-made dental crown, implant bridge, or implant denture.
Will Insurance Cover Them?
Unfortunately, many dental insurance companies still do not provide available coverage for dental implant placement; however, there are other ways to make your treatment more affordable. In checking with your insurer, you can ask about their willingness to cover other aspects of your treatment, such as the consultation, restoration, or any preliminary treatments you might need (i.e., bone grafting, periodontal therapy, tooth extraction). If your dental insurance company will not be of assistance, you can always inquire about flexible financing through a third-party company like CareCredit.
What are the Benefits?
When it comes to the basics of dental implants, you'll be pleased to learn there are many great benefits, including:
They allow you to eat the foods you love because of a greater bite force and chewing power
They have a 90-95% success rate after 10 years
They improve your appearance and boost your confidence
They are more cost-effective in the long run because you will not need to replace them every few years like with dentures or a fixed bridge
They allow for better oral health because they stimulate the jawbone and prevent facial collapse
Now that you've received your dental implants 101 information, it's time to schedule a consultation to inquire more about the process and whether you're a qualified candidate.
About the Author
Dr. William Baxter and his team at North Jacksonville Complete Dentistry want you to have a healthy smile that increases your confidence, so if you're living with missing teeth, it may be time to consider dental implants. By replacing your missing teeth with these permanent prosthetics, you can enjoy a healthier, longer-lasting smile. Contact us at (904) 751-4958 to find out if you qualify for dental implant treatment.
Comments Off

on Missing Teeth? Get the Facts About Dental Implants
No Comments
No comments yet.
RSS feed for comments on this post.
Sorry, the comment form is closed at this time.