November 14, 2016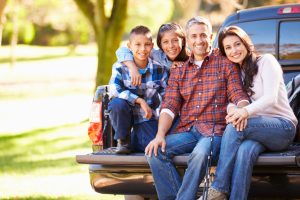 Life is hectic enough — paying for your dental care shouldn't have to stress you out, too. North Jacksonville Complete Dentistry works with you to make affording dentistry easy. Don't have dental insurance but can't comfortably pay for your dental care out-of-pocket? Few people can. We accept your dental benefits in addition to offering convenient dental financing in North Jacksonville, FL.
Dental Financing with CareCredit
If you need dental care but are unable to pay for services at the time that you need them, consider signing up for CareCredit. It's a third-party financier that works a little bit like a credit card, but it's specifically reserved for your medical expenses.
Pay with your CareCredit card at the time you receive services, and then make your payments on time at the pre-determined schedule that works for you. For qualified applicants, CareCredit offers six-month and twelve-month plans with no interest.
Apply for CareCredit — the application process is quick and you usually find out the response almost immediately. They also have a payment calculator to help you understand what your payment plan would look like after joining.
In addition to working with CareCredit, North Jacksonville Complete Dentistry also accepts major credit cards. 
Take Advantage of Your Dental Insurance Benefits
If you have dental insurance, that's great news. But we believe it's more accurate to think of your plan less as insurance, or something that protects you in the event of disaster, and more as a benefit plan. For a certain amount of money, usually paid each month, you receive a list of services you can receive for free or at a reduced rate through your provider.
Preventive dental care is usually completely covered by a dental insurance plan. That includes two checkups and cleanings every year, as well as an annual set of x-rays. Take advantage of these free services to keep your dental and oral health strong and prevent the need for more costly, complex care later on.
If you do have a problem requiring a filling or other restoration, your dental insurance benefits should at least partially these restorative treatments. Get in touch with your dental insurance provider directly to determine what is covered under your plan.
North Jacksonville Complete Dentistry is in-network with a number of popular dental insurance companies. That means we have come to an agreement to provide care at a reduced rate. See our list of in-network providers to find out if yours is covered — but even if you don't see your insurance listed, our experienced staff will still happily file your claims for you.
Contact Your Dentist in Jacksonville, FL Today!
Do you have questions regarding your dental insurance coverage? Or have you recently signed up for CareCredit? Don't wait to start taking advantage of your dental benefits — North Jacksonville Complete Dentistry is happy to work with you! Please contact your dentist in North Jacksonville, FL today. Let's discuss how we can help your family enjoy better oral health with access to quality, affordable dentistry. 
Comments Off

on Dental Financing in North Jacksonville, FL for Affordable Care
No Comments
No comments yet.
RSS feed for comments on this post.
Sorry, the comment form is closed at this time.