June 11, 2021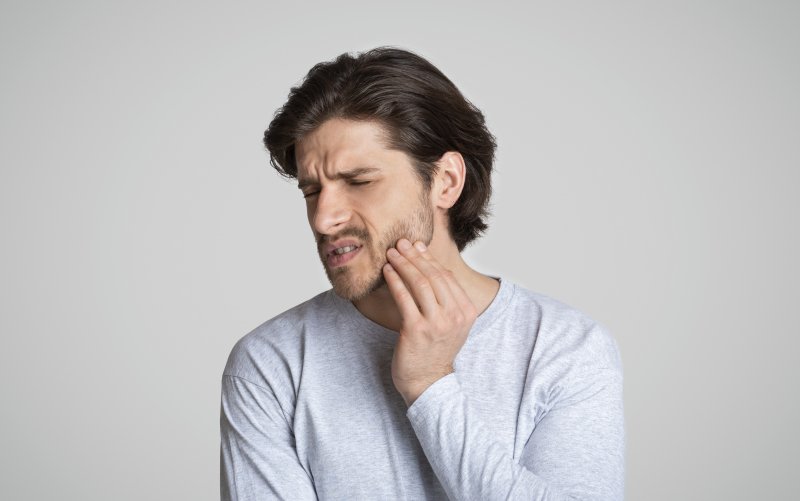 A dental emergency can come in all shapes and sizes. While you might think of a knocked-out tooth, soft tissue laceration, chipped or broken teeth, or even a fractured jaw as the most common accidents, you're not wrong. However, dentists see all types of injuries, including those that are designated as "strange." In this article, we'll take a look at a few cases that will have you eager to start taking better care of your smile.
A Bridge of Tartar
Plaque and tartar build-up is something you and your dentist never want to see. However, most patients tend to have a small amount the dental hygienist must remove when performing a dental cleaning. For one particular man, he neglected his oral health for so long that an actual bridge of tartar formed between his teeth and gums. In an attempt to remove it, he brushed his teeth so hard that most of them eventually fell out.
A Mouth Full of Superglue
There are reasons dental professionals do not recommend using superglue to reattach a dental crown that has become loose or fallen out. But one individual decided that it couldn't possibly go wrong and tried to use super glue to put their dental crown back into place. Unfortunately, they ended up placing the glue in the wrong location, causing him to bond the incorrect teeth. Also, as if that weren't bad enough, the roof of his mouth was covered in superglue, making for a truly unique dental emergency.
A Sprouting Garden
While a nagging toothache tends to be the result of poor oral hygiene, dental trauma, or an infection that has spread to the innermost layers, your emergency dentist is unlikely to expect a growing garden. For one person, it was discovered that there was a tomato seed inside their soft tissues. After experiencing intense pain and discomfort around their teeth and gums, the dentist recommended a root canal. What makes this case even more strange is that during the procedure, the dentist discovered it was actually sprouting! While eating a tomato, the seed became lodged in his gums, which ultimately led to the increasing pain.
An Ingested Dental Drill
No one wants to think about the worst-case scenario when visiting the dentist's office. Now with sedation dentistry available, patients want a calm and relaxing experience. For one Swedish woman, however, her appointment was anything but normal. While undergoing a complex procedure, the dental drill used became loose and entered into her mouth. After bypassing her throat and ending up in her lungs, the medical professionals were, fortunately, able to extract the drill successfully.
While the above-mentioned dental emergencies are truly one in a million, you may want to rethink putting off your next appointment and start being more proactive about your oral habits at home.
About the Author
Dr. Tim Bradberry is a dentist who completed his Doctor of Medicine Dentistry from the LECOM School of Dental Medicine. Certified to provide Invisalign and completing additional dental education at the Spear Institute, he is a proud member of the North Jacksonville Complete Dentistry team. Trained to provide comprehensive care, he works hard to administered immediate care for patients experiencing dental emergencies. If you are dealing with a serious injury and need assistance, contact us at (904) 751-4958.
Comments Off

on That Really Happened? 4 Strange Dental Emergencies That'll Capture Your Attention
No Comments
No comments yet.
RSS feed for comments on this post.
Sorry, the comment form is closed at this time.