September 1, 2021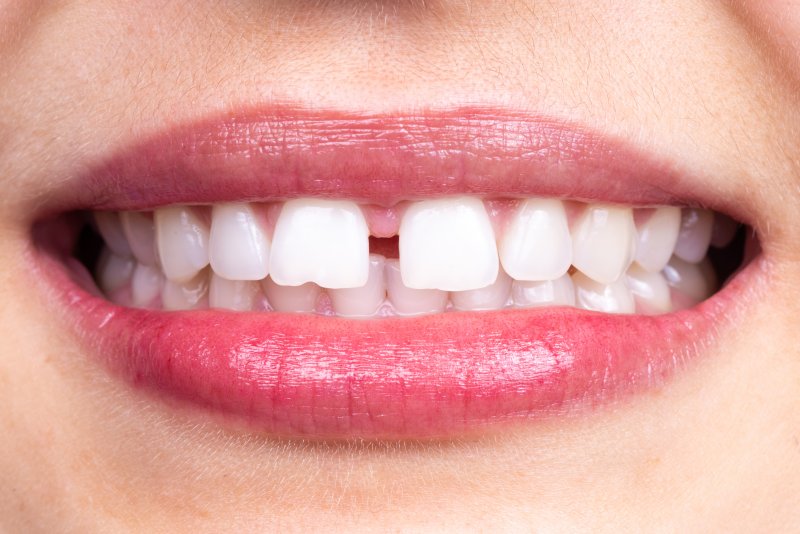 While you were eating lunch, you heard a cracking sound and felt one of your teeth chip. Since you've never chipped a tooth before, you aren't sure what to do and start to worry that your smile is ruined for good. Though suddenly chipping or breaking a tooth can be alarming, keeping calm and working your way through the steps below can help you save both the tooth and your smile.
What to Do When You Have a Chipped Tooth
Now that you've managed to calm yourself down, there are a few important steps you should take. After calling your dentist, make sure to do the following:
Step 1: Immediately rinse out your mouth with warm water to clear away any blood or debris. If the piece of tooth that broke off is still in your mouth, this will also help prevent you from swallowing it or damaging your other teeth by accidentally biting down on it.
Step 2: To stop the bleeding, apply pressure. If bleeding is excessive, call for help or immediately go to the nearest emergency room.
Step 3: If the entire tooth comes out, give it a quick rinse then preserve it by placing it in milk, a saline solution, or keep it in your mouth between your cheek and gums. If the tooth has not entirely come out but it's loose, leave it inside your mouth to avoid infection or heavy bleeding.
Step 4: Apply a cold compress to the injured area to help ease pain and swelling.
Step 5: Take over-the-counter pain medicine such as ibuprofen, aspirin, or naproxen to ease discomfort and inflammation if needed.
Step 6: See a dentist as soon as possible for treatment. Even if your chipped tooth doesn't hurt, this will help keep the damage from getting worse and, if possible, to save the tooth.
How to Fix a Chipped or Broken Tooth
There are several ways your dentist can treat a broken or chipped tooth. They will be able to determine the best treatment based on how severe the damage is. Some of the options your dental professional may consider include fillings if only a small piece broke off, crowns if a larger piece broke off, a root canal if the tooth pulp has become infected, veneers if the tooth is in the front of the mouth, or a bridge or implants if the tooth fell out or needs to be pulled.
If you recently chipped or broke a tooth, call your dentist immediately to discuss the best treatment options for your situation. In the meantime, make sure to follow these tips to keep your smile safe from additional harm.
About the Practice
Dr. Tim Bradberry and the talented team at North Jacksonville Complete Dentistry offer high-quality, comprehensive dental care to patients in Jacksonville, Bryceville, Northside, and surrounding communities. They utilize advanced dentistry techniques and amenities to make your visit as efficient as possible and are happy to welcome both existing and new patients of all ages. To learn how Dr. Bradberry can fix your chipped or broken tooth, call the office at (904) 549-6979 or visit their website.
Comments Off

on What to Do If You Have a Chipped Tooth
No Comments
No comments yet.
RSS feed for comments on this post.
Sorry, the comment form is closed at this time.