May 30, 2022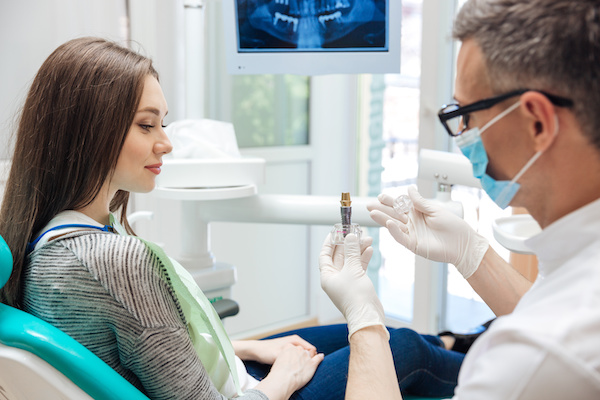 If you are missing teeth or on the verge of extraction, you should know that dental implants are the best replacement option around. Nothing else gives you back your missing tooth's root as well as the visible crown. 
Dental implants are placed surgically, which means you may need to plan for the best time to have them placed. The good news is, summer is the perfect time for dental implants! Keep reading to find out why.
#1: More Flexible Schedule
In the long hot months between Memorial Day and Labor Day, things tend to slow down a bit – which usually gives you a bit of flexibility in your schedule. You will want to have some time to rest after your dental implant procedure, so summer could be the perfect opportunity to take a few days off work and give yourself the time you need to rest and recover.
#2: Dental Benefits Haven't Expired
While dental insurance won't cover all of your dental implant procedure, it may pay for certain parts – and because most plans run on a calendar year, you should still have plenty of benefits to use during the summer months. Your dental office should be able to help you understand which parts of the procedure your dental insurance will pay for.
#3: Lots of Cool Treats to Enjoy
After the dental implants have been placed, you will likely experience the side effects that are common with any oral procedure – like swelling and minor discomfort at the implantation site. Eating cold, soft foods is ideal during the recovery period. And what better time for cool treats than during June, July, and August, when you can order up all the ice cream, frozen yogurt, and popsicles you want?
#4: Finish Before the Holiday Season
Dental implants take around 4 to 5 months to finish, from implantation to final restoration. Starting at the beginning of summer can help to ensure your teeth are fully restored by the time the holidays roll around. You'll be so glad you got a head start when you're smiling with full confidence in all your holiday photos!
There you have it – four excellent reasons to choose summer for your dental implants. Get in touch with your dentist to get started today!
Meet the Dentist
Dr. Tim Bradberry is your Jacksonville dentist providing comprehensive dental services in a state-of-the-art office. Among his hundreds of hours of continuing education is a Fellowship with American Academy of Implant Prosthodontics. He is passionate about helping patients rebuild their smiles with dental implants. To learn more about this option or to get started on your new smile this summer, contact North Jacksonville Complete Dentistry by phone at (904) 751-4958.
Comments Off

on 4 Reasons Summer Is the Best Time for Dental Implants
No Comments
No comments yet.
RSS feed for comments on this post.
Sorry, the comment form is closed at this time.