March 31, 2023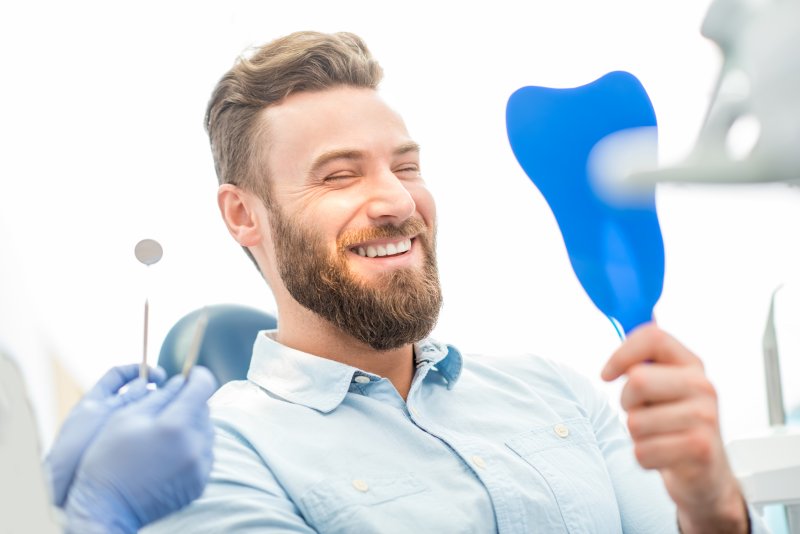 If you asked most people, they'd probably tell you that there's something that they don't like about their smile. What that is varies from person to person—for some it's discoloration, while for others it's the alignment of their teeth.
Thankfully, for just about any problem you're interested in fixing, there's a cosmetic dental treatment that can help you! If that sounds hard to believe, here are some of the most common examples of problems people can have with their smile, and what a cosmetic dentist can do to address them.
Yellow Teeth
Whether it's aging, genetics, or just a few too many cups of coffee, there are plenty of reasons a smile can become a little yellower than people would like. If that's you, you may benefit from a professional teeth whitening.
Your dentist can apply a bleaching solution, often including hydrogen peroxide, to your teeth. They'll wait a few minutes for the solution to work, then reapply it as needed. They'll repeat this process until the yellowing melts away, giving you a smile up to eight shades whiter!
Chipped Teeth
People often don't realize how easy it is to chip a tooth until it happens to them. Thankfully, dental bonding can easily repair aesthetic damage to your teeth. A dentist can use a dental composite, a lot like what you'd find in a tooth-colored filling, and sculpt it onto the broken area to repair any damage.
Crooked Smile
Maybe you didn't get braces as a kid, or just haven't worn your retainer since. In either case, cosmetic dentistry can help you realign that crooked smile. For one, Invisalign aligners are capable of giving you a straighter smile in less time, and much more discreetly than wire and bracket braces.
However, there are other cosmetic dental treatments that can help you address a crooked smile. For example, veneers can allow your dentist an opportunity to shape your natural teeth, and to cover them with thin porcelain shells that are perfectly in line with each other.
The possibilities when it comes to cosmetic dentistry are close to endless. If you want to know what kind of procedure could help you, schedule a consultation with your dentist—they'll be able to help you find solutions to your aesthetic issues.
About Our Practice
At North Jacksonville Complete Dentistry, we believe that fixating on just one issue and pushing you out the door isn't the best way to effectively treat patients. Instead, we take a comprehensive approach—we come to understand you as an individual, and we make sure that your treatment plan incorporates all of your unique needs.
If you have any questions about what cosmetic dentistry can do for you, we can be reached at our website or by phone at (904) 751-4958.
Comments Off

on 3 Cosmetic Dental Problems, and What Your Dentist Can Do About Them
No Comments
No comments yet.
RSS feed for comments on this post.
Sorry, the comment form is closed at this time.