Single Tooth Dental Implants – Jacksonville, Florida
Flawless Tooth Replacement Solutions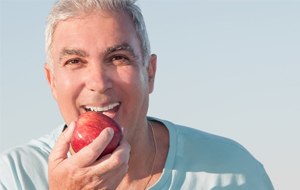 One missing tooth may not seem like a huge problem, especially if you can't see the gap in your smile. However, when even one tooth isn't replaced, the entire smile suffers. Surrounding teeth will shift to fill the new gap in the smile. This leads to uneven bite alignment and a crooked overall appearance. The uneven bite also places excess pressure on surrounding teeth, putting these teeth at increased risk for chips and cracks. Finally, without the tooth root to provide stimulus, the body starts to reroute the nutrients that maintain the gum tissue volume and jawbone density in the tissue around the missing tooth. Overtime, this can lead to additional tooth loss as surrounding teeth don't have the support they need. Whether you've lost one tooth or a whole row of teeth, don't hesitate to contact North Jacksonville Complete Dentistry to schedule a tooth replacement consultation. During this treatment planning appointment, we'll examine your smile, explain all of your treatment options, and create a personalized tooth replacement plan to put the smile back on your face. Keep reading to learn more about your single tooth replacement options and reach out to our team if you have questions.
Why Choose North Jacksonville Complete Dentistry for Single Tooth Dental Implants?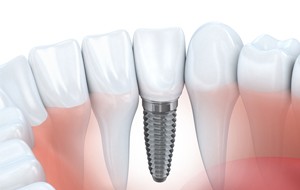 One stop tooth replacement
CEREC same-day dentistry available
Advanced technologies & custom results
Single Tooth Replacement Options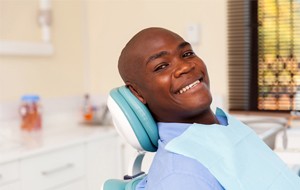 When patients need to replace one tooth, we offer two main restoration options – traditional fixed bridges and implant supported dental crowns. No treatment is right for every patient, so we will take the time to review the advantages and disadvantages of each option before we begin your tooth replacement plan.
Fixed Bridge
A fixed bridge is a traditional tooth replacement prosthetic that is anchored to surrounding teeth for support. The bridge is made up of a replacement tooth (pontic) and two dental crowns. A crown is fused to each side of the pontic. Then, the entire prosthetic is put into place, bridging the gap in a patient's smile. The crowns are attached to healthy teeth on either side of the lost tooth, supporting the replacement tooth and recreating a healthy, natural appearance.
Implant Supported Dental Crown
For patients who want to maintain the maximum amount of healthy tooth structure and those who don't have healthy teeth on both sides of a lost tooth, an implant supported dental crown may be a better option. A dental implant is a small titanium post that is used to replace the lost root of a missing tooth. The implant is surgically placed into the gum and jawbone. Once the implant site has healed, a custom dental crown is attached to implant post, recreating the natural tooth structures from the roots up.
Benefits of Implant Supported Single Tooth Replacement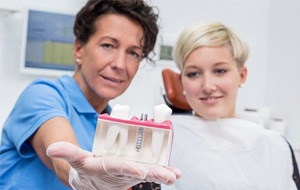 There are many reasons why implant supported tooth replacement has quickly become the gold standard in dental care. Some of the many benefits of implant supported single tooth replacement include:
Look great – implant supported dental crowns flawlessly mimic healthy tooth structure.
Feel natural – implant supported dental crowns feel just like healthy teeth.
Last forever – implant supported dental crowns can last three decades or longer.
Function flawlessly – implant supported dental crowns fully renew chewing ability.
No hassle – implant supported dental crowns are brushed and floss like healthy teeth.