Cost of Dental Implants – Jacksonville, FL
A Worthwhile Investment in Your Smile
Does the idea of getting dental implants in Jacksonville appeal to you, but you are concerned about their cost? You are far from alone. It is widely known that they have a higher upfront cost than traditional tooth replacement options. However, you should not let that deter you from getting them. They may be much more affordable than you believe. Plus, the many benefits they offer make them an outstanding monetary value. On this page, you will learn about the cost of dental implants and why they are a smart investment.
Types of Dental Implants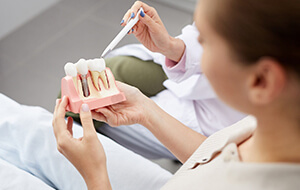 Because every patient is unique, every dental implant case is unique — and comes with a unique cost. Several factors will affect what you owe, including whether you need any supplementary procedures, how many teeth need to be replaced, the specific techniques used during your implant placement surgery, and more. During your consultation, your dentist in Jacksonville will recommend a treatment plan for you, and then you will have a better idea of how much your restored smile may cost.
What Are the Stages of Dental Implant Treatment?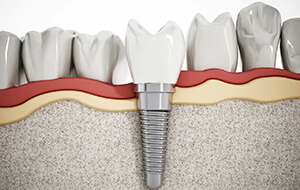 Dental implant treatment occurs in several stages, each of which has its own cost. Therefore, you will not have to worry about paying for the entirety of your new smile upfront. You will have time between the stages to plan your budget. We will clearly explain the fees associated with each step in your implant journey, which may include:
Your initial consultation. Your dentist will determine whether you are a candidate for dental implants and start designing your treatment plan.
Preparatory procedures. Some patients require a bone graft, tooth extractions, or gum disease therapy before they can receive dental implants.
Implant placement surgery. During this minimally invasive surgery, your implants will be placed at precise, pre-planned positions in your jawbone.
Abutments and restorations. Abutments are small connectors that are often needed to connect dental implants to their restorations. Placing them may require an additional surgery.
Are Dental Implants Worth the Investment?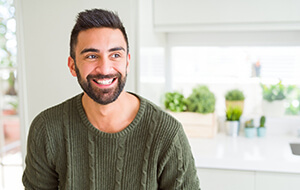 In a word, yes! Dental implants are worth the investment. Because they last for decades, they may offer a better monetary value than alternative treatments, which may need to be replaced every few years. For example traditional dentures tend to last for only 5 – 7 years before replacement becomes necessary. Additionally, dental implants provide unparalleled function and aesthetics. They even stimulate the jawbone and help to keep it strong and whole. Other tooth replacement options do little to nothing to support bone health.
Does My Dental Insurance Cover Dental Implants?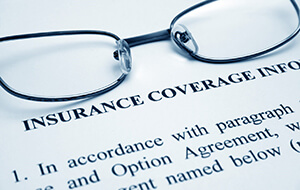 Some dental insurance companies cover dental implants, whereas others do not. Even if yours does not, it might cover the preparatory procedures or your final restoration. You will have to check the specifics of your policy to find out how it applies. Our team is happy to file claims on your behalf, and we are even in-network with several major insurance providers, including Delta Dental, Cigna, and Assurant. Also, most patients are eligible for low-interest financing through CareCredit, which offers a number of flexible plans.
Are you ready to learn more about dental implants and how you may be able to fit them into your budget? The team at North Jacksonville Complete Dentistry is ready to help!